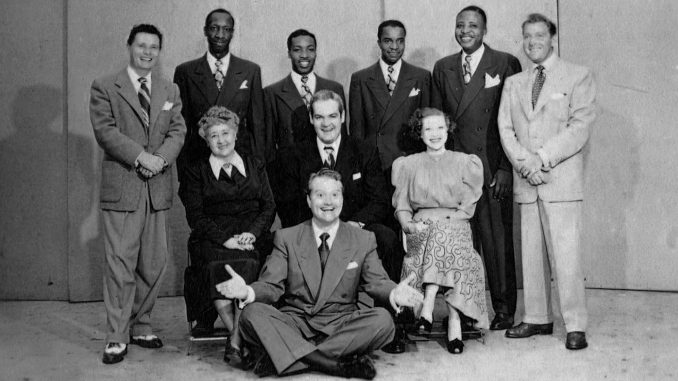 People remember Red Skelton for his decades-long television series, as well as his long film career. But his rise to national prominence actually began on the radio. His first radio appearance was on Rudy Vallée's The Fleischmann's Yeast Hour in 1937. Red joked with fellow comic Joe Cook about their respective home towns. The two were invited back two weeks later, and Red appeared again in November.
On October 1, 1938, Red Skelton became the second host of Avalon Time, replacing Red Foley. Red Skelton's first wife Edna also joined the show's cast, under her maiden name of Stillwell. They worked on Avalon Time until late 1939.
One thing of interest: on Avalon Time, Red did not use the stable of characters that we're used to. Instead, each episode dealt with a "famous" Skelton ancestor, such as Christopher Columbus Skelton.
Red went on to do his own radio show, The Raleigh Cigarette Program, on October 7, 1941. The bandleader for the show was Ozzie Nelson; his wife, Harriet, who worked under her maiden name of Hilliard, was the show's vocalist and also worked with Red in various skits. This was many years before they achieved fame on their own television sitcom, Ozzie and Harriet.
List of Avalon Time episodes