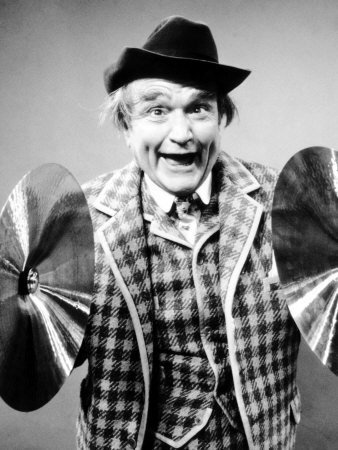 Clem Kadiddlehopper – Red Skelton's country bumpkin character
Clem Kadiddlehopper was one of Red Skelton's most popular characters, portrayed on radio and television for decades. He was a country bumpkin, slow-witted and big-hearted. Although never intentionally hurtful, he would often cause clownish harm.  Often to his long-suffering father. ("When the stork brought you, Clem, I should've shot it on sight!" )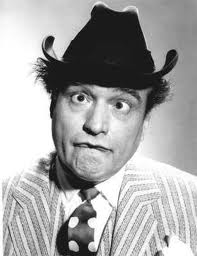 Clem Kadiddlehopper was one of Red Skelton's most versatile characters. Clem was often placed in a rural setting to contrast Clem's down-home values with "higher society". Examples include
When Clem's worthless paintings become valuable impressionistic art ("Clem the Artist," a hilarious episode).
When Clem sells his family's fountain of youth water and becomes a Hollywood make up artist (guest starring Audrey Meadows' of the Honeymooners).
Or when Clem turns the tables on a pair of city slickers trying to con Clem and his family out of their "oil-rich" land.
Depending on the needs of the story, Clem was either afraid of girls or actively chasing them, living on the family farm or working in town (such as in "Fish Market" )
Trivia about Red Skelton's Clem Kadiddlehopper character:
Representatives for Red Skelton contacted the producers of "The Rocky and Bullwinkle Show". They claimed that Bullwinkle's voice was an unauthorized use of Clem Kadiddlehopper. Producer Jay Ward responded by having a segment on the show where Bullwinkle would address the issue … in a voice that was a deliberate imitation of Clem Kadiddlehopper.