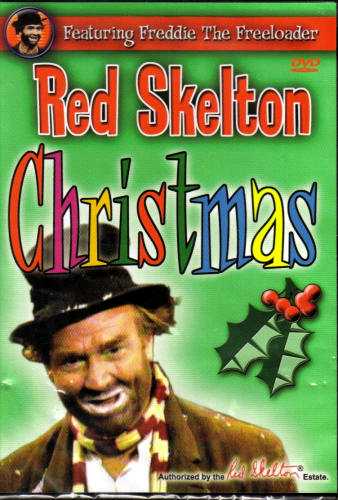 Red Skelton's Christmas, featuring "The Plight Before Christmas," starring Red Skelton and Greer Garson
The title, "Red Skelton Christmas," is both accurate and slightly misleading. Although it actually contains several Christmas episodes (and highlights from another), it also contains other Holiday segments. These include Red Skelton's Pledge of Allegiance and a very nice Thanksgiving segment titled "The Thanksgiving Turkey". Also, this 130-minute DVD is authorized by the Red Skelton estate.
The Plight Before Christmas
The main attraction (in color) is "The Plight Before Christmas," featuring Red Skelton as Freddie the Freeloader. After a brief run-in with the law, he helps a flower lady. She's actually the actress Greer Garson in stage make up. She returns the favor by arranging to have Freddie meet Greer Garson, who makes her theater available for the hobos to hold their annual Christmas benefit for the orphans. It's vintage Red Skelton, with Red making the most of his skill with pantomime and his hobo character of Freddie the Freeloader.
Other Christmas episodes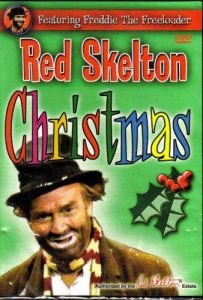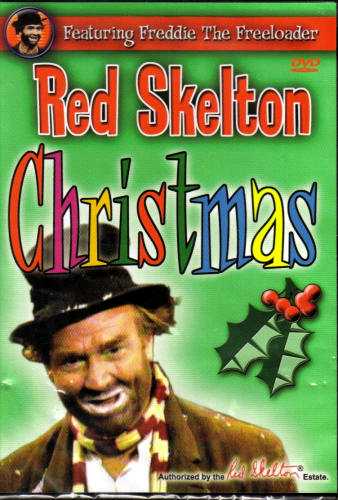 If that was all that was on the DVD, it would be worth the price. However, it includes several other Christmas episodes. These include "Christmas at the Skeltons," where Red Skelton's most famous characters visit the Skelton family on Christmas Eve. These include Clem Kadiddlehopper, Cauliflower McPugg, the inebriated Willie Lump-Lump, and the cowboy Deadeye. Ending with a boy's choir singing Christmas carols and Red Skelton giving his Christmas wishes.
Another Christmas episode, which is one of my all-time favorites, is again featuring Freddie the Freeloader. He's trying unsuccessfully to get arrested on Christmas Eve … In order to have somewhere warm to stay for the next 90 days. Towards the end, Freddie overhears a children's choir practicing, and is truly touched by what he hears. He is preparing to get a job and start his life over – until the unforeseen happens. It's a wonderful episode, based on one of O. Henry's best stories, The Cop and the Anthem.
There are also segments taken from another Red Skelton Christmas classic, "Freddie and the Yuletide Doll". Why they didn't simply include the entire show on this DVD is beyond me.
In addition, there are a few extra "Christmas Presents" on the DVD for other holidays, including the very popular Red Skelton's Pledge of Allegiance, which for many of us is worth the price of the DVD by itself.   It also has a pair of Thanksgiving skits, with Red Skelton as Clem Kadiddlehopper as John Alden (whew!) in the first thanksgiving – "The Thanksgiving Turkey" – truly funny and highly recommended. The second skit, "Weepy talks Turkey" I found a lot less funny, although the segment ends with Red Skelton speaking on Thanksgiving, which is well worth it.
I rate it 5 clowns on a 5-clown scale.