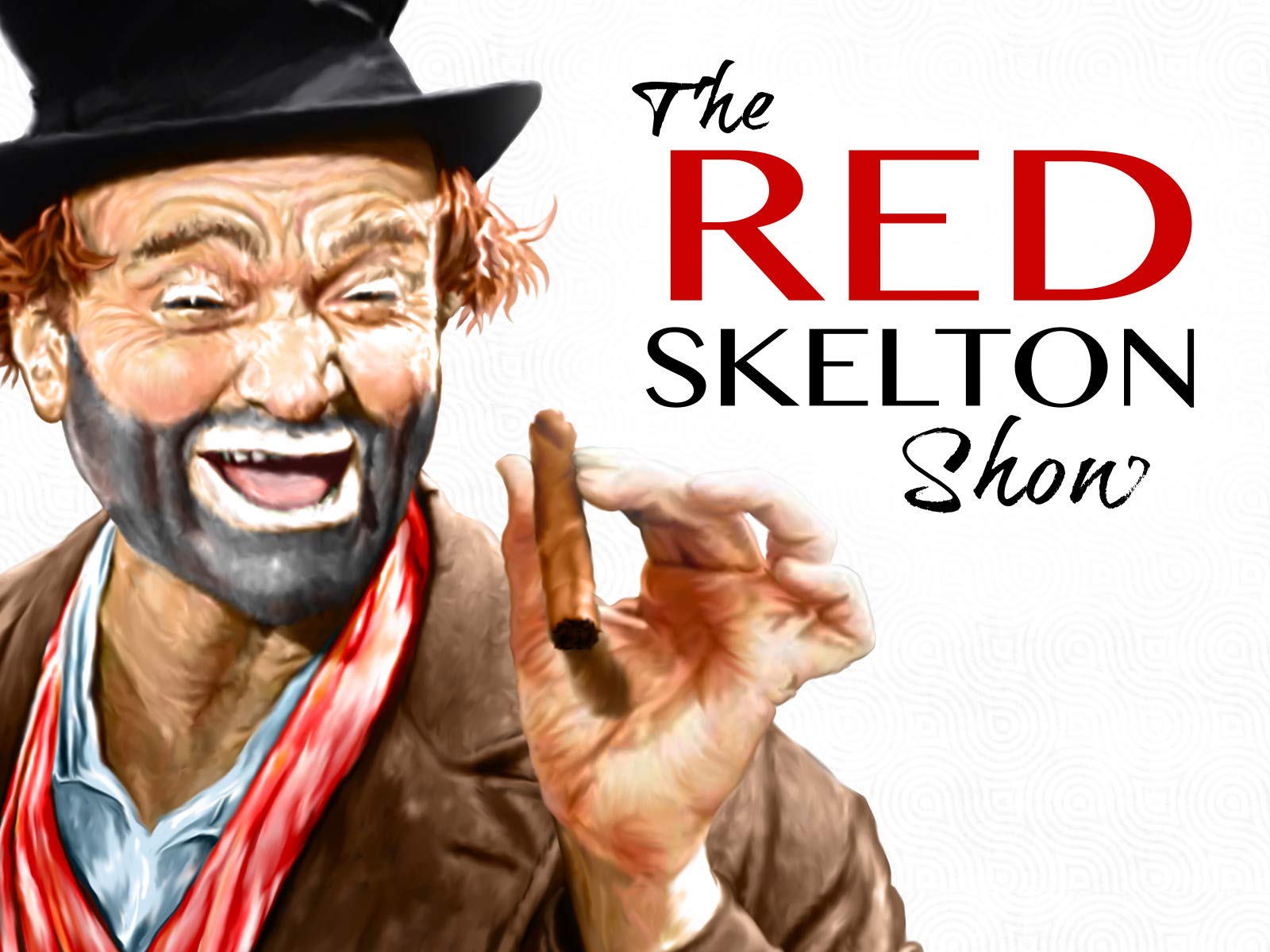 The Red Skelton Show is an American television comedy/variety show that ran from 1951 to 1971. To a generation of viewers, it was a weekly institution. Although associated with CBS, where it appeared for more than sixteen years, it actually began and ended on NBC. During its run, it received three Emmy Awards. Red Skelton personally won as best comedian, and the program as best comedy show during its initial season. The Red Skelton Show also won an award for comedy writing in 1961. In 1959 Skelton also received a Golden Globe for Best TV Show.
Over it's twenty years, it was consistently in the top 30 television shows Oddly enough, except for his third and final season. The Red Skelton Show was in the top 10 for seven of those twenty years.
Beginnings
Red Skelton's network television program began at the start of the 1951 fall season on NBC for sponsor Procter & Gamble. T-I-D-E Tide! After two seasons on Sunday nights, the program was picked up by CBS in the fall of 1953. It moved to Tuesday night, its' home during most of its run. After his first CBS season the program was moved to Wednesday night. It also expanded to an hour for the summer of 1954 only. It was then reduced back to a half-hour for a time, later expanded again, returning to Tuesday night, where it would remain for the next sixteen years (co-sponsored by Johnson's Wax and Pet Milk between 1955 and 1962).
To color, or not to color, that is the question
The program was produced at Desilu Productions and CBS Television City in Hollywood. From 1955 through 1960, it was telecast in color approximately 100 times. In 1960, Red Skelton purchased the Charlie Chaplin studios. He was planning to continue using the facility for his television show and for making films. It was the most colorcast of the few programs CBS aired in color during this period. By 1960, CBS no longer manufactured television sets and pulled the plug on colorcasts. Except for a few specials and some yearly broadcasts of The Wizard of Oz, CBS would not colorcast again on a regular basis until the 1965–66 fall season. Then the network could no longer resist public demand.
Red convinced CBS to colorcast the program. The venture in color was premature and when it failed, CBS bought Skelton's facilities as part of renewing Skelton's contract.
From 1956 to 1962, Sherwood Schwartz (later widely known for creating the Gilligan's Island) was head writer. He won an Emmy Award in 1961.
The Red Skelton Show format
By the 1960's, The Red Skelton Show had established a standard format that it stuck with. It was:
Red's opening comedy monologue
Sketch with the week's guest star, in three acts
Classic Red Skelton skit from previous seasons
Red on stage with the guest star in a short comedy bit
The Silent Spot – a pantomime skit, often the funniest part of the episode
The Red Skelton Show's final years on CBS
CBS ended its association with the program in early 1970. This marked the beginning of one of several attempts by CBS to downplay programming to Middle America. At the time, The Red Skelton Show was rated #7.
The Red Skelton Show's final season on NBC
The Red Skelton Show was picked up by NBC in late 1970. However, it was very different from the one that Skelton's audience was used to. The new set was dark, devoid of backdrops. It was cut back to its original half-hour length and it was moved from Tuesday to Monday nights.
But perhaps the biggest change was that the show began to incorporate "regulars" for the first time along with Skelton, Rose, and Rose's orchestra. The new format never really worked. There was little chemistry between Skelton and his repertory company
Seasons