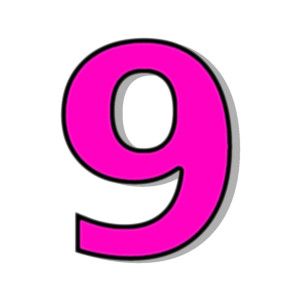 The Red Skelton Show season 9 continues with Freddie the Freeloader, George Appleby, Clem Kadiddlehopper, and weekly guest stars.
The Red Skelton Show season 9 episode guide
Air Date
Episode Name
Notes
September 29, 1959
Freddie's Beat Shack
Freddie the Freeloader, guest star Errol Flynn
October 6, 1959
Clem's General Store
Clem Kadiddlehopper, with Jamie Farr, Jayne Mansfield, Jessse White
October 13, 1959
Appleby's Bird Woman
George Appleby, with Eve Arden
October 20, 1959
Son of Paleface Spoof
with Jane Russell
November 3, 1959
San Fernando's Treasure Hunt
San Fernando Red, with Amanda Blake, Anthony Caruso
November 10, 1959
Freddie and Fabian
Freddie the Freeloader with Fabian, Stanley Adams
November 17, 1959
Appleby the Weatherman
George Appleby, with Frank Albertson, Robert Carson, Jamie Farr, Mercedes McCambridge
November 24, 1959
San Fernando's Thanksgiving
San Fernando Red, with Jayne Meadows
December 1, 1959
Appleby: The Big Producer
George Appleby, Mary Beth Hughes, Tuesday Weld
December 8, 1959
Bolivar the Songwriter
Bolivar Shagnasty, Barbara Nichols, Bobby Rydell
December 15, 1959
Clem the Mailman
Clem Kadiddlehopper, Marie McDonald
December 29, 1959
Deadeye Turns in His Badge
Sheriff Deadeye, Billy Barty, Terry Moore, Charles Ruggles
January 5, 1960
Clem the Disc Jockey
Clem Kadiddlehopper, with Jackie Coogan and Julie London
January 12, 1960
Clem Kadiddlehopper in Dogpatch
Clem visits Al Capp's Li'l Abner, with Stubby Kaye, Pete Palmer, Leslie Parrish
January 19, 1960
Freddie in Las Vegas
Freddie the Freeloader, Buster Crabbe, Dick Foran, Virginia Grey, Edward Everett Horton
January 26, 1960
Cauliflower and the Syndicate
Cauliflower McPugg, George Raft, Mary Beth Hughes
February 2, 1960
San Fernando's Phony Fabians
San Fernando Red, Jack Albertson, Fabian, Vici Raaf
February 16, 1960
Appleby's Boat
George Appleby,
February 23, 1960
Bolivar and the Roaring Twenties
Bolivar Shagnasty, Kathryn Card, Barbara Nichols, Gerald Mohr
March 1, 1960
Goodness Had Nothing to Do with It with guest star Mae West
Cauliflower McPugg, San Fernando Red, Clem Kadiddlehopper, Mae West
March 9, 1960
Deadeye the Blacksmith
Sheriff Deadeye, Brian Donlevy
March 15, 1960
The Original Da Vinci
Freddie the Freeloader and Mugsy (Jackie Coogan) find a DaVinci painting … and art collector Vincent Price wants it!
March 22, 1960
Clem the Private Eye or 77 Moonset Strip
Clem Kadiddlehopper, Keefe Brasselle
March 29, 1960
San Fernando for Governor
San Fernando Red, Morris Ankrum, Amanda Blake, Jamie Farr, Billy Gilbert
April 5, 1960
Freddie the Freeloader, Ron Howard, Jay North
April 12, 1960
Clem's Fountain of Youth
Clem has the fountain of youth on his farm, which he uses in Hollywood – with Artie Johnson, Amanda Blake, Milton Frome
April 19, 1960
Super-Cauliflower
Cauliflower McPugg, Basil Rathbone, Elena Verdugo
April 26, 1960
George Appleby, Mary Beth Hughes
May 3, 1960
San Fernando's Marriage Mill
San Fernando Red, Arte Johnson, Cesar Romero
May 24, 1960
Clem and the Beanstalk
Clem Kadiddlehopper, Jack Albertson, Kathryn Card, Joseph Gaudio, Peter Lorre, Mamie Van Doren
June 7, 1960
Appleby's Fallout Shelter
George Appleby, Vivian Vance
June 14, 1960
The Many Skeltons
Clem Kadiddkehoooer, Cauliflower McPugg, Willie Lump Lump, Marilyn Maxwell.