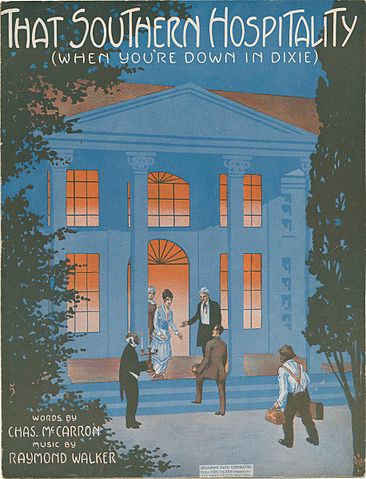 Southern hospitality jokes from Red Skelton –  From Red Skelton's movie, Whistling in Dixie, jokes about Southern hospitality and life in the American South
Carol Lambert (Ann Rutherford):   I don €™t think it €™s safe down here.   Someone was trying to kill us!
Ellamae Downs (Diana Lewis): It €™s things like this that ruin our Southern hospitality.
---
Sheriff Claude Stagg (George Bancroft): You must come up and have a Mint Julep with me sometime.
Wally €˜The Fox €™ Benton (Red Skelton): Yeah, we can get Southern fried.
(from  Red Skelton €˜s movie  Whistling in Dixie)