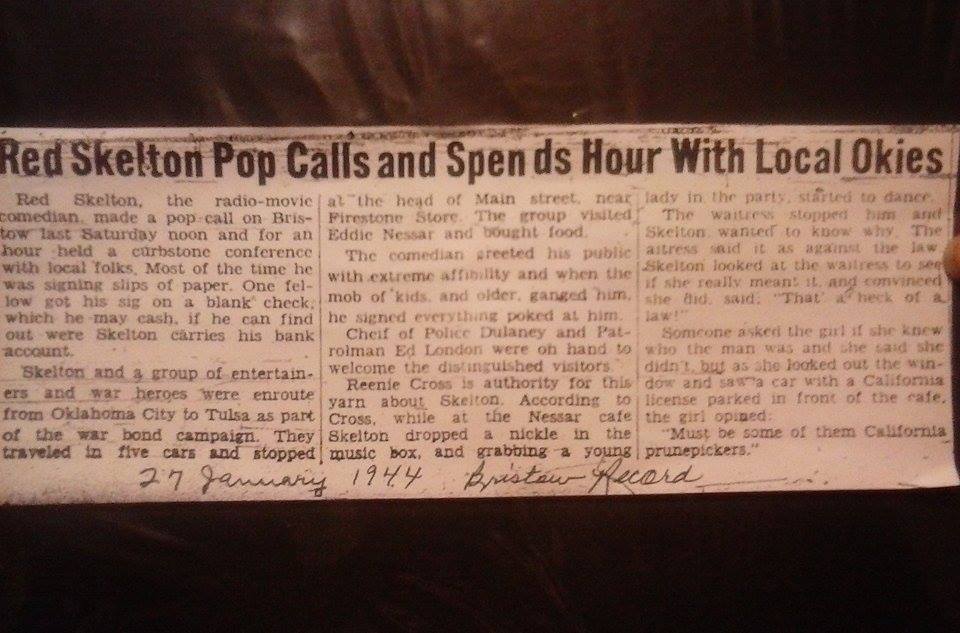 From Red Skelton's Avalon Time radio show, where Red reads the newspaper & uses it to tell newspaper headline jokes
Birds and Bees
Washington, D.C. – a famous educator says children should be taught more about Birds and Bees. I agree with him. I think that the mothers should tell their kids about the bees. My mother told me about the bees. When I went into vaudeville, I found out about the birds!
Building a new house
Building Booms in the United States. It seems like everybody's building a new house. In fact, I just built a little place out in the suburbs. The suburbs … that's French for long bus ride! I built a very modern home, though …. In fact, it's so modern we even have a playroom for the termites!
Women are better drivers
Chicago, Illinois — experts say that women are better drivers than men. They should be! They don't have to look at those hats! But, you know, women are getting to be better drivers. The other day, I saw a woman hold out her hand to make a left turn, and so help me, she actually turned left! In fact, three cops dropped dead. I sent it to Ripley, he sent it back, says "I don't believe it".
The price of food
The price of food's going up. You know, that's really a fact. The other day, I bought a t-bone steak, it cost me fifty cents. For another dollar, I could have had meat on it!
Spanking
Atlantic City, New Jersey – a well-known group of child psychologists decide that if a child is naughty at the dining room table, do not spank him on a full stomach. Turn him over!
Special session of Congress
Washington D.C. – the President of the United States calls special session of Congress. One senator was hurrying to Washington, got indignant when a porter didn't have his berth ready. The porter says, "How was I to know? I thought senators made their own bunk!"
Chicago Cubs
News in the world of sports – Chicago Cubs win four straight games. That's a misprint if I ever saw one!
Two Ton Tony Galento
Philadelphia – Tony Galento wins the heavyweight battle from Lou Nova. Last night after the fight, Tony was walking up Market Street in Philadelphia, went past a tavern, and one keg said to the other keg, "Psst! That's the one with legs I was telling you about."