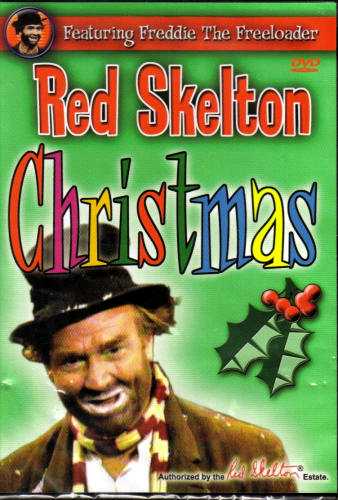 Christmas with Red Skelton, featuring The Cop and the Anthem and Freddie and the Yuletide Doll featuring Freddie the Freeloader
The title, "Christmas with Red Skelton," could perhaps have been "Christmas with Freddie the Freeloader." On this DVD are two Christmas episodes of The Red Skelton Show, both featuring Red Skelton's hobo character, Freddie the Freeloader. Both are absolute classics.
"The Cop and the Anthem" is based on a famous story by O. Henry, with Red Skelton's Freddie the Freeloader trying unsuccessfully to get arrested, in order to have a warm place to spend the winter. "30 days hath September, April, June, and Freddie the Freeloader!" After several comedic failed attempts, the episode ends with Freddie the Freeloader outside of a church. He hears a youth choir singing Christmas carols, and the words touch Freddie's heart. He resolves to turn his life around and find a job, and become a productive member of society … Until the unforeseen happens.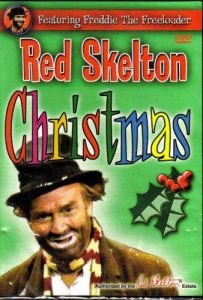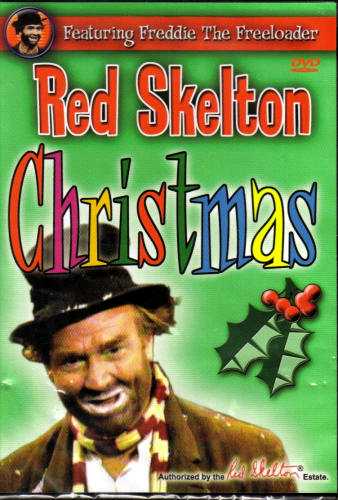 "Freddie and the Yuletide Doll" is a non-speaking episode. Freddie the Freeloader finds a lost Raggedy Ann doll, and dreams of the doll magically coming to life. So, Freddie makes friends with Raggedy. A shy courtship develops until Freddie's dream is disturbed by reality. It's a wonderful episode. It includes:
images of Freddie the Freeloader playing icicles like a xylophone.
ice skating with Raggedy Ann.
Getting a Christmas wish on Santa's lap!
and many other moments that are magical.