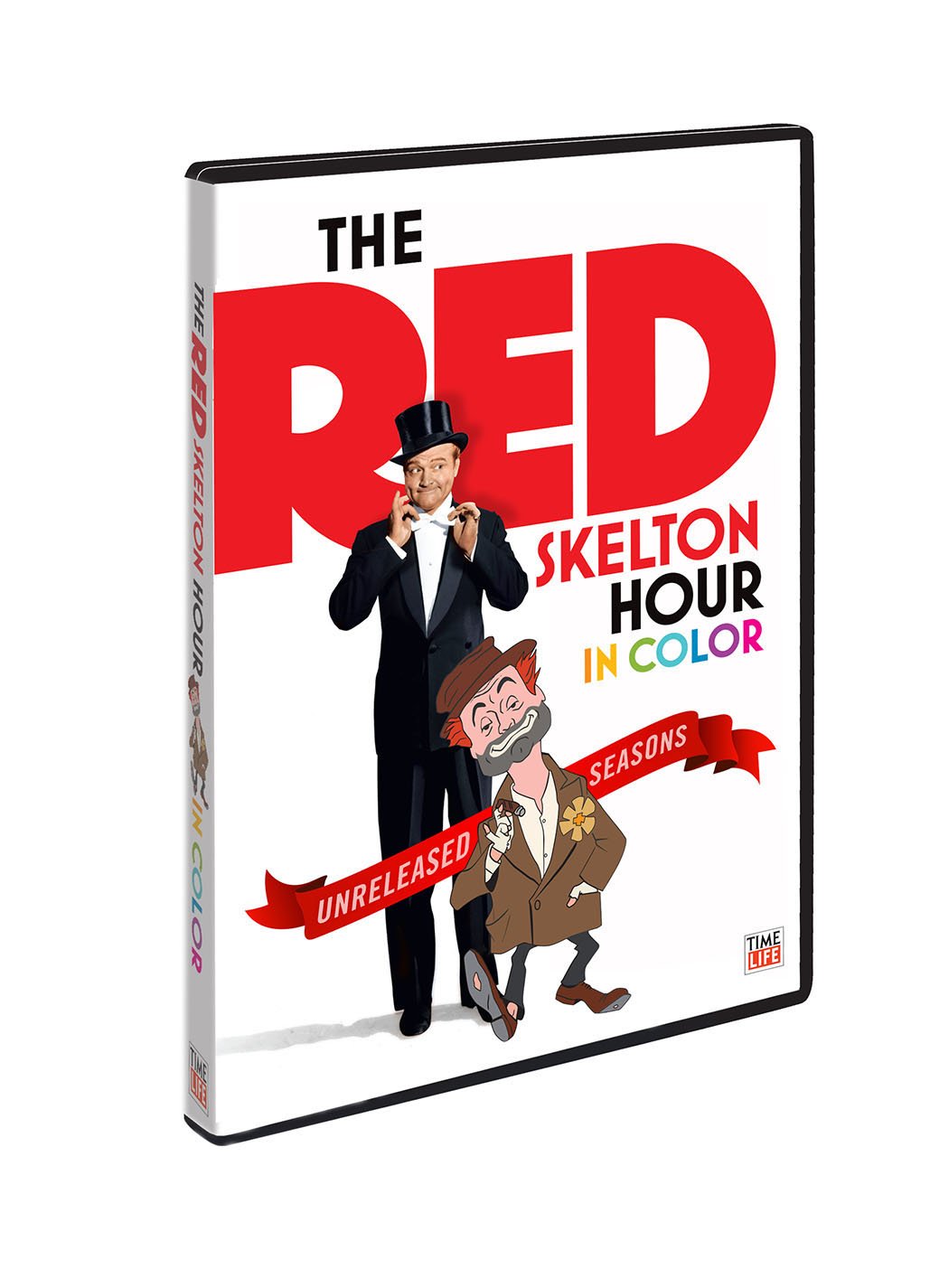 Red Skelton – Unreleased – Collector's Edition – Select Shows from 1959-1962

Red Skelton Unreleased is a fairly different DVD collection of The Red Skelton Show in several respects. It is digitally remastered, unlike most of the Red Skelton DVD collections out there. It is also authorized by the Red Skelton estate. It also contains a lot of episodes of The Red Skelton Show – sixteen episodes in all, as well three full-length color episodes from Red's final year on broadcast TV, as well as a taping of one of Red's live shows.
Table of contents for Red Skelton Unreleased
Volume 1 of Red Skelton Unreleased
Cauliflower Loses His Birds: Guest Starring: Vincent Price
Appleby's Bearded Boarder: Guest Starring: John Carradine and Marie Windsor
Clem's General Store: Guest Starring: Jayne Mansfield, Jamie Farr and Jesse White
Deadeye the Outlaw:Guest Starring: Mickey Rooney
Volume II of Red Skelton Unreleased
Best Man Blues: Guest Starring: Dick Foran and Maria Palmer
Appleby's Office Party: Guest Starring: Marilyn Maxwell & Harvey Korman
San Fernando Cal: Guest Starring: Mary Beth Hughes
Clem and the Beanstalk: Guest starring Mamie Van Doren and Peter Lorre
Volume III of Red Skelton Unreleased
Volume IV
San Fernando Loses the Dixie Queen: Guest Starring: Cesar Romero
Appleby the Weatherman: Guest Starring: Peter Lorre
Bolivar and the Roaring '20s: Guest Starring: Barbara Nichols and Gerald Mohr
Deadeye the Magician: Guest Starring: Vincent Price and Marie Windsor
Free Bonus DVD'S
Bonus 1 – Full length color shows!
Good Night and Good Bless – 3 Shows
Episode #1 Guest Starring: Jill St. John
Episode #2 Guest Starring: Phyllis Diller
Episode #3 Guest Starring: Jerry Lewis
Bonus 2 – Rare Live Footage!
Live at the Nugget Hotel in Sparks – and Pledge of Allegiance
Product description of Red Skelton Unreleased
Enjoy sixteen full episodes and two bonus discs packed with hours of outrageous entertainment and gut busting humor from  Red Skeleton, America's favorite clown Prince. Released for the first time since they aired live nearly forty years ago, episodes I-IV showcase endearing moments with some of Hollywood's greatest legends including Mickey Rooney, Jayne Mansfield, Cesar Romero, and more.