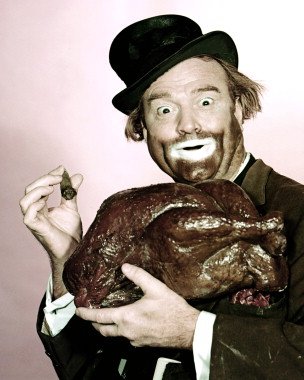 This is taken from The Thanksgiving Turkey, an episode of The Red Skelton Show where Red Skelton plays his Clem Kadiddlehopper at the first Thanksgiving. At the very end of the episode, Red Skelton addresses the audience and says:
"Now I have a little something to say on behalf of our American home.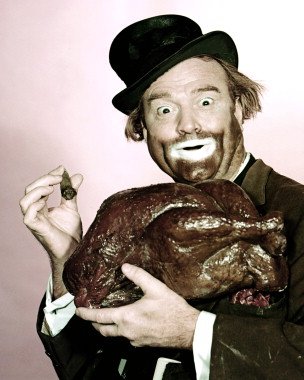 In the year 1620, a group of hardy, determined people crossed the Atlantic in quest of a land where they might live freely, and worship above a whisper. These Pilgrims found such a home, known as the United States of America, and history tells us that our forefathers gave humble thanks to God on the last Thursday of November of that year for their deliverance.
To me, this Thanksgiving, 332 years later, is one of the most important Thanksgivings we'll ever celebrate. And when we offer thanks this time, let's also ask God to give us strength to keep a firm hold on the freedoms which are now being threatened.
If this country is conquered by aggressors, there can be no other pilgrimage, for there will be no more free lands that they may go to."