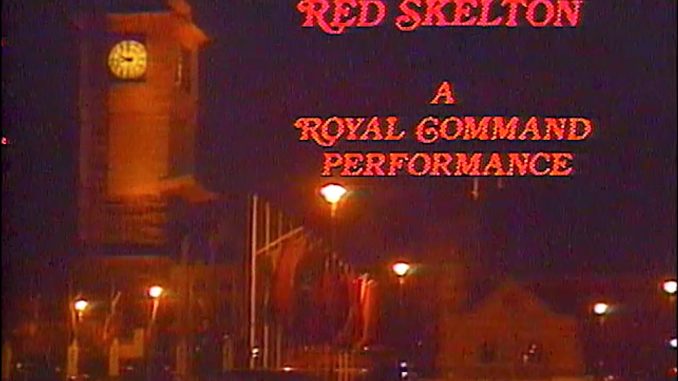 A Royal Command Performance – Red celebrated his 70th birthday with a Command Performance at London's Royal Albert Hall. The royal family were treated to Freddie the Freeloader, Clem Kadiddlehopper, George Appleby, Gertrude & Heathcliff, and the Guzzler's Gin routine.
Monologue | Fisherman | Golf | Speeches | Guzzler's Gin | Final Song
Monologue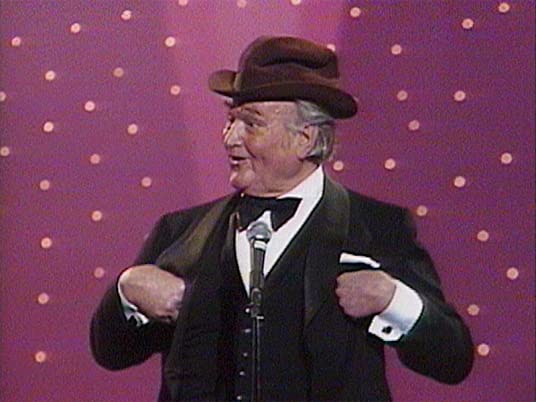 Jokes on Europe and London.
I like nutty things that happen. I went into a little pub, and I said to the bartender, "Do you have anything for the hiccups?" He says, "I certainly have." He grabs a wet bar towel and starts smacking me, see. Now he squirts me with seltzer. Now he starts smacking me again. He says, "Now, you got the hiccups?" I said, "I never did have them. It's my wife out in the car."
Gertrude and Heathcliffe: "Did you hear what happened to Willie the Duck?" He says, "No, what happened to Willie the Duck?" She said, "He flew upside down and quacked up." They were waiting for their friend, the sparrow. The little sparrow comes in, he didn't have a feather on him. Comes in walking people-towed. He says, "What happened?" The sparrow says, "Oh, you'll never believe it. I wa flying too low over London and I got into the damnedest badminton game you ever saw."
Political jokes.
Pantomime of the Fisherman and the little boy
"Now, the story is, this fella's gone out and spent all of his money to buy the finest fishing equipment in the world, but he doesn't catch anything. There's a little boy on the pier, with a string, a safety pin, and a can of worms. He catches everything."
(Editorial note: a hilarious pantomime, by the way.)
Pantomime: a little old man playing golf
On the way, Red keeps coming back to the microphone with things that bother him:
People in Hell, where do they tell people to go?
Why do they have a disabled parking space in front of a pub?
How can your wife see a little blonde hair on your coat and miss the garage door?
How can a little kid 10 years old find a dope pusher and Scotland Yard can't?
(A funny pantomime about an elderly man trying to hit a golf ball)
Speeches
Tells a self-deprecating story about talking to an Oriental meeting at the United Nations.
Story about the man who has to give a speech, and mistakenly takes his son's schoolwork … writing out the alphabet. So, for his speech, he delivers … the alphabet. With gusto! And makes fun of microphones and speech making in the process.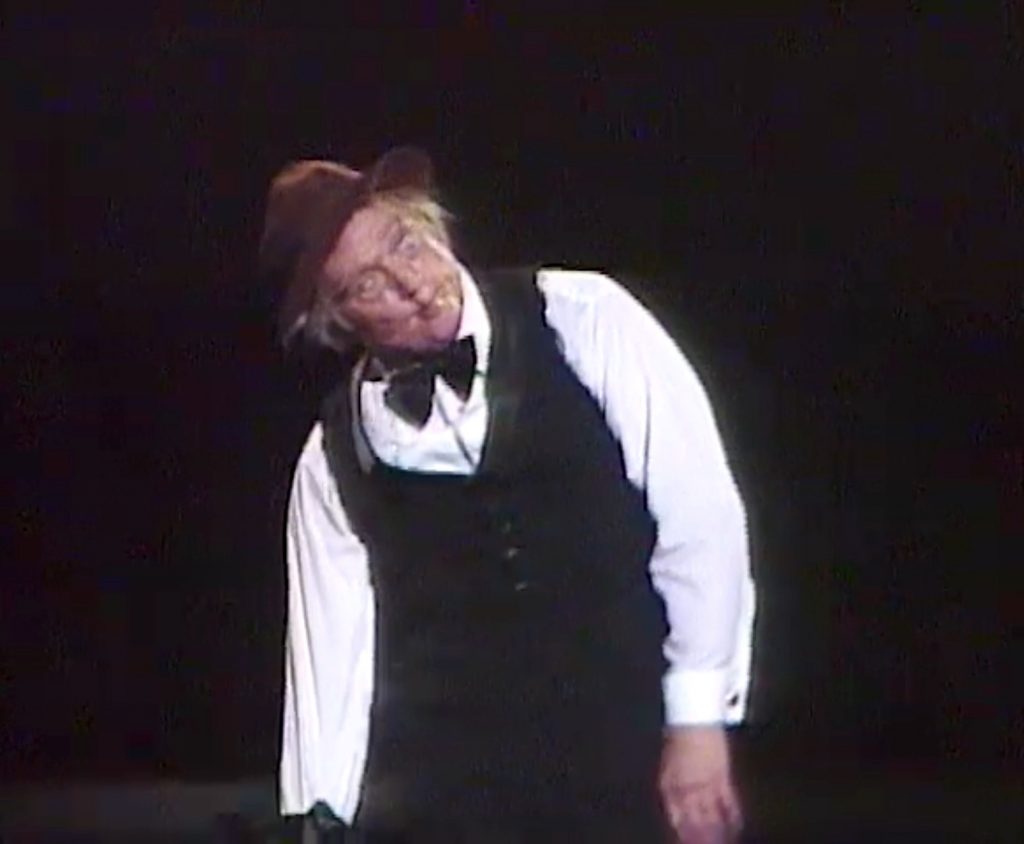 The Guzzler's Gin program
Red does his classic Guzzler's Gin skit. As part of the skit, his character J. Newton Numbskull recites poetry: "Go ask Father"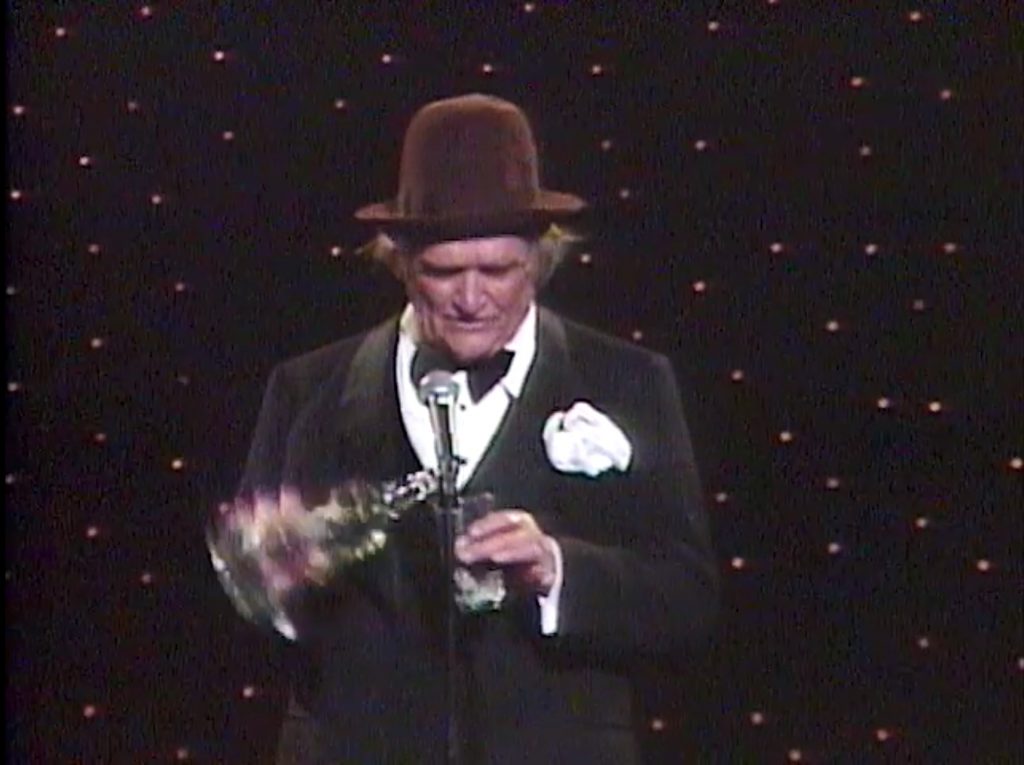 If some day you're not feeling well, you should remember some little thing I have said or done and if it brings a smile to your face or a chuckle to your heart then my purpose as a clown has been fulfilled."
Final song:
The time has come to say good night
My, how time does fly
We've had a laugh, perhaps a tear
And now we hear good bye.

I really hate to say good night
For times like these are few
I wish you love and happiness
In everything you do.

The time has come to say good night
And I hope I've made a friend
And so we'll say, May God bless
Until we meet again.