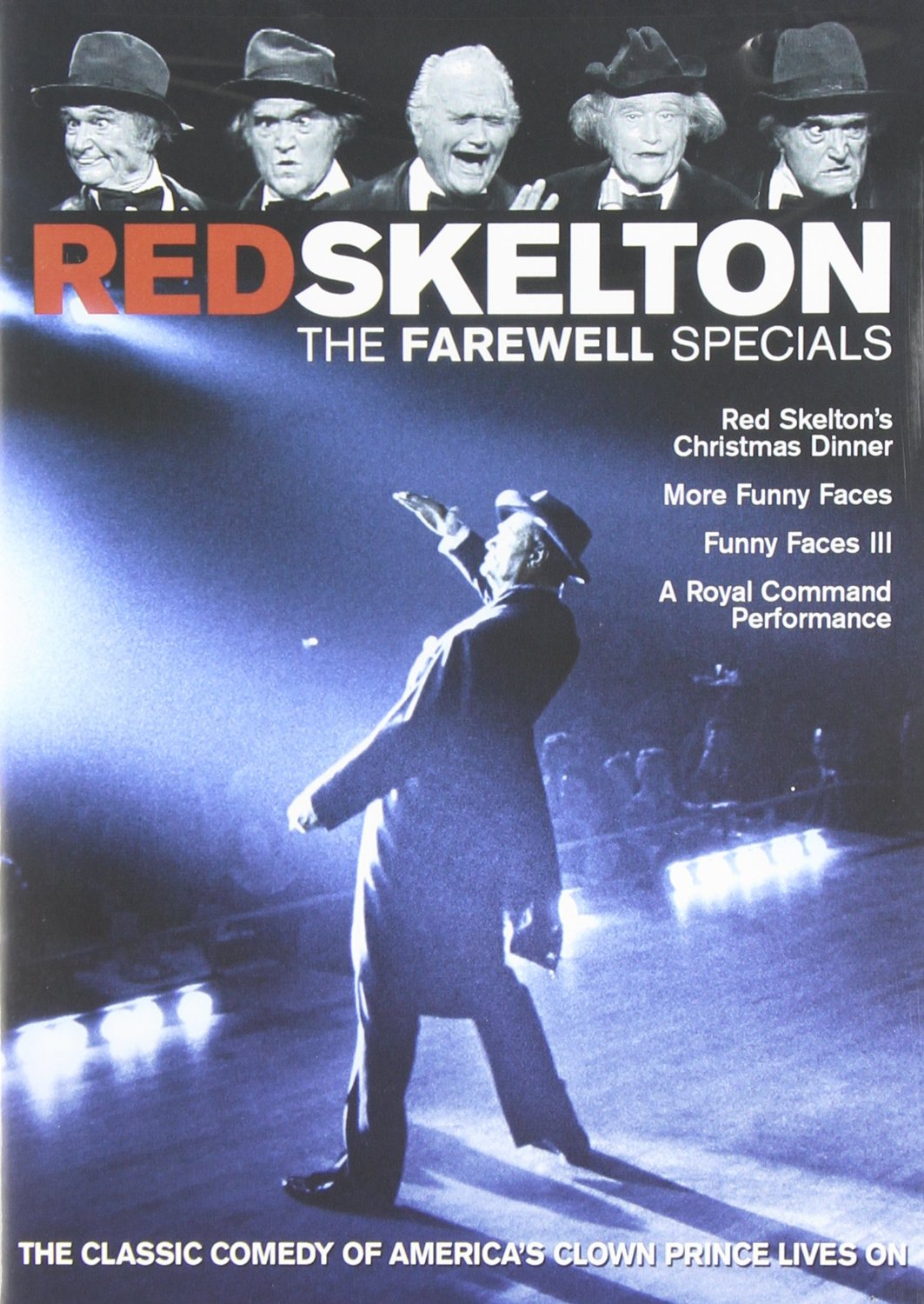 Red Skelton – The Farewell Specials
In short, Red Skelton – The Farewell Specials is a collection of several of Red's performances from his later years, including some of my personal favorites:
Editorial Review of Red Skelton – The Farewell Specials, courtesy of Amazon.com
The classic comedy of legendary funny man Red Skelton lives on in this hysterical collection!
I'm nuts and I know it. But so long as I make em laugh, they ain t going to put me away. Red Skelton
Forever know as one of the ultimate family entertainers, Red Skelton s legendary comedic characters have left viewers in stitches for over 50 years! Red s zany, unexpected and classically hilarious crowing performances are celebrated in this compellation of Red s farewell specials.
CONTENTS:
Freddie The Freeloader s Christmas Dinner A touching, music-filled holiday tale featuring Vincent Price and Imogene Coca with plenty of laughs for the whole family.
More Funny Faces Skelton is joined by world-renowned mime artist Marcel Marceau in recreating some of Red s funniest routines and exciting new skits.
Funny Faces III Packed with laughter and memorable characters, this special features Red in more hilarious sketches and pantomime.
A Royal Command Performance America s wackiest court jester gets silly with Britain s royal family at London s Royal Albert Hall.