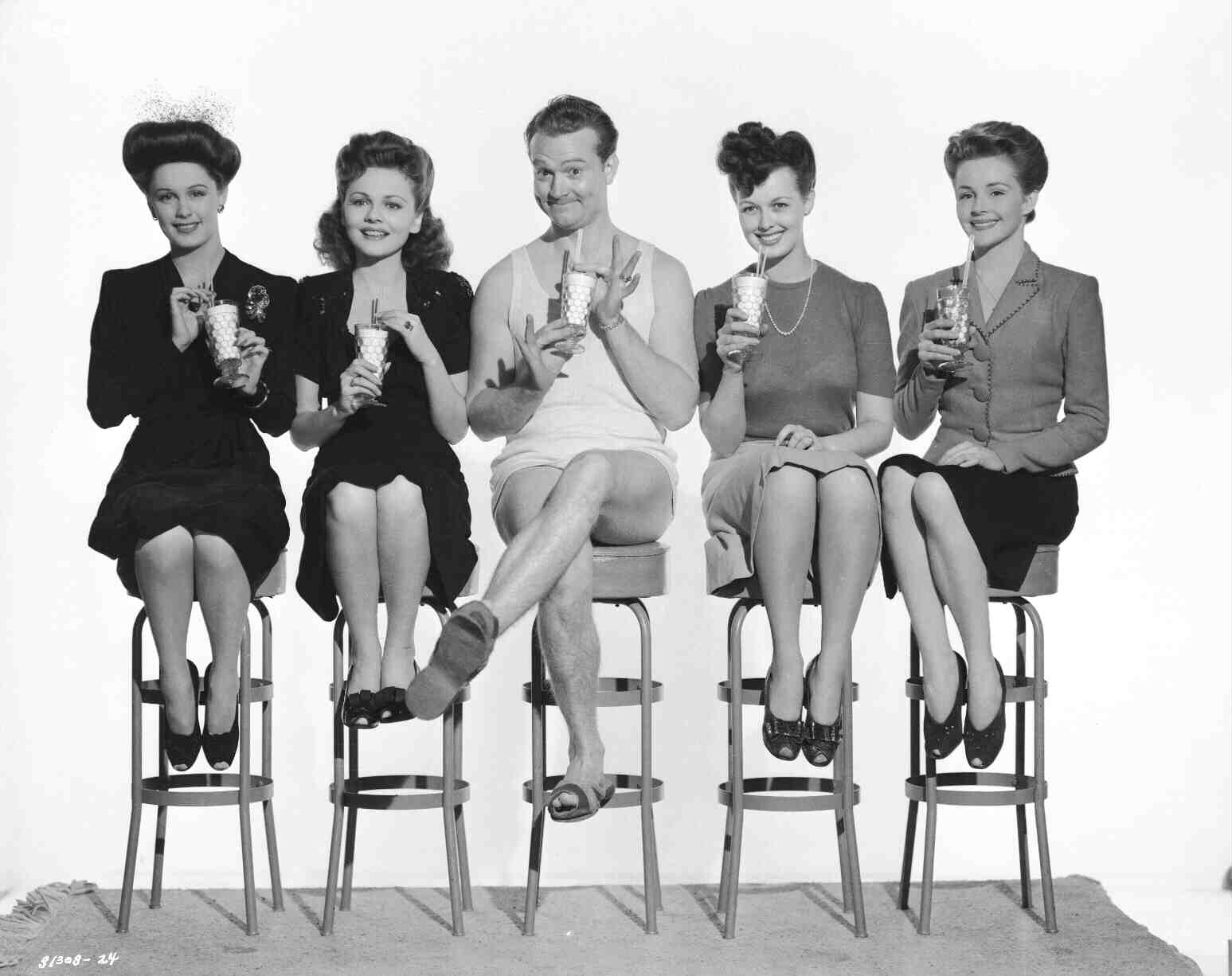 A funny joke told by Red Skelton about staring at girls on the Ed Sullivan show in 1968 – enjoy!
"Pardon while I comb my hair. I'm going to do it while I can; it ain't gonna be long, boy. You know, I'm in my 50's, did you know that I'm in my 50's, I'm in my late 50's. I'm 60 — you can't get closer to 50 that that!
No, I'm still in my 50's, and I still stare at girls. I stare at girls, but I forgot why …
You know, when I was younger, I was a devil with the girls. Not to brag, I was a Dickens, boy. Nothing in a skirt was safe, nothing! 'Til I met that Scotchman, he almost beat my brains in!