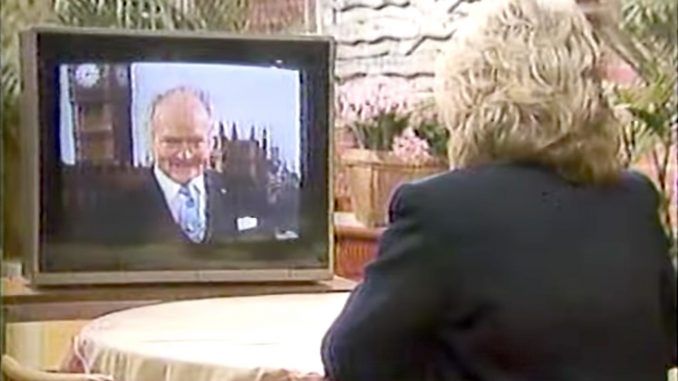 Red Skelton on Good Morning America, March 19, 1984
Red Skelton on Good Morning America – an interview prior to his HBO London show, A Royal Command Performance
Video of Red Skelton on Good Morning America. Both funny and sweet, Red talks on multiple topics:
How he can lose 4-8 pounds while on stage!
A sweet story, where someone mailed Freddie the Freeloader a 5 dollar bill, so he could have a merry Christmas. Red mailed the money back, with a print of one of his oil paintings, and a note: "Red takes pretty good care of me."
A funny and sweet segment where the interviewer asks Red to do a favorite Mean Little Kid routine for her, starting with where do children come from, and ending with ants!