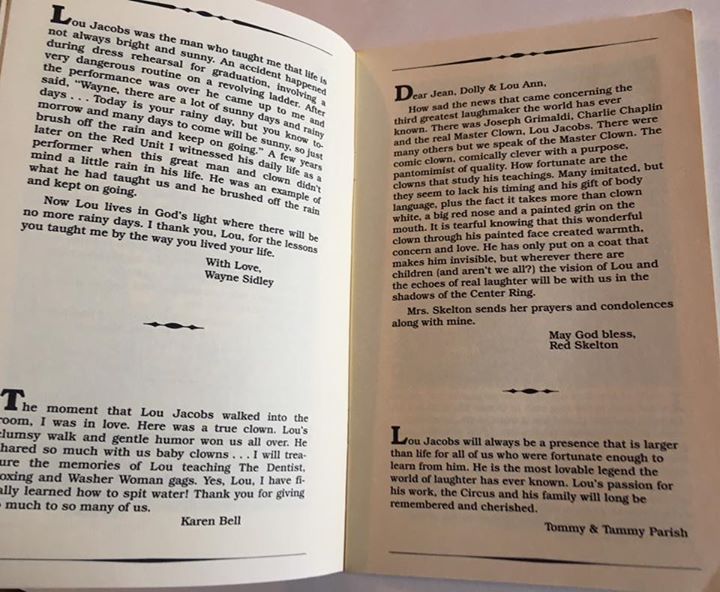 [Editor's note: this is Red Skelton's entry for the Lou Jacobs Memorial Book, created for the funeral mass of legendary clown Lou Jacobs]
Dear Jean, Dolly, and Lou Ann,
How sad the news that came concerning the third greatest laughmaker the world has ever known.  There was Joseph Grimaldi, Charlie Chaplin and the real Master Clown, Lou Jacobs.  There were many others but we speak of the Master Clown.  The comic clown, comically clever with a purpose, pantomimist of quality.  How fortunate are the clowns that study his teachings.  Many imitated, but they seem to lack his timing and his gift of body language, plus the fact it takes more than clown white, a big red nose and a painted grin on the mouth.  It is tearful knowing that this wonderful clown through his painted face created warmth, concern and love.  He has only put on a coat that makes his invisible, but wherever there are children (and aren't we all?) the vision of Lou and the echoes of real laughter will be with us in the shadows of the Center Ring.
Mrs. Skelton sends her prayers and condolences along with mine.
May God bless,
Red Skelton