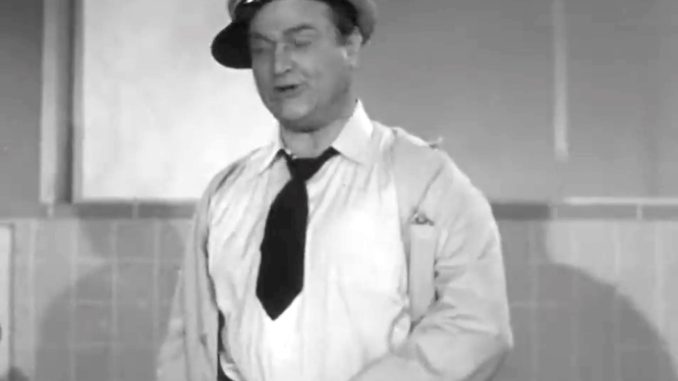 Ambulance Driver – The Red Skelton Show – proving why Willy Lump Lump should never bel allowed to drive – especially an ambulance!
Monologue
[This is Red's first show back after missing several due to illness.]
Little Richard was disappointed. He came up and he says, "Where is it? Where is it?" I said, "Where's what?" He says, "Where's the little boy? Where's the little boy?" I says, "What little boy?" He says, "When mommy went to the hospital, she came home with a little girl. Where's the little boy?" I says, "I don't have a little boy." He says, "Well, I guess that's why I love Lucy."
A lot of people, when they get out of the hospital, talk about their operations. That's one thing I will not do … You couldn't force me to do it … [pause] Would you like to see my scar?
That's the way hospitals are nowadays — you don't pay your bill, you don't get a scar!
Red does a variety of sketches of various people in a hospital.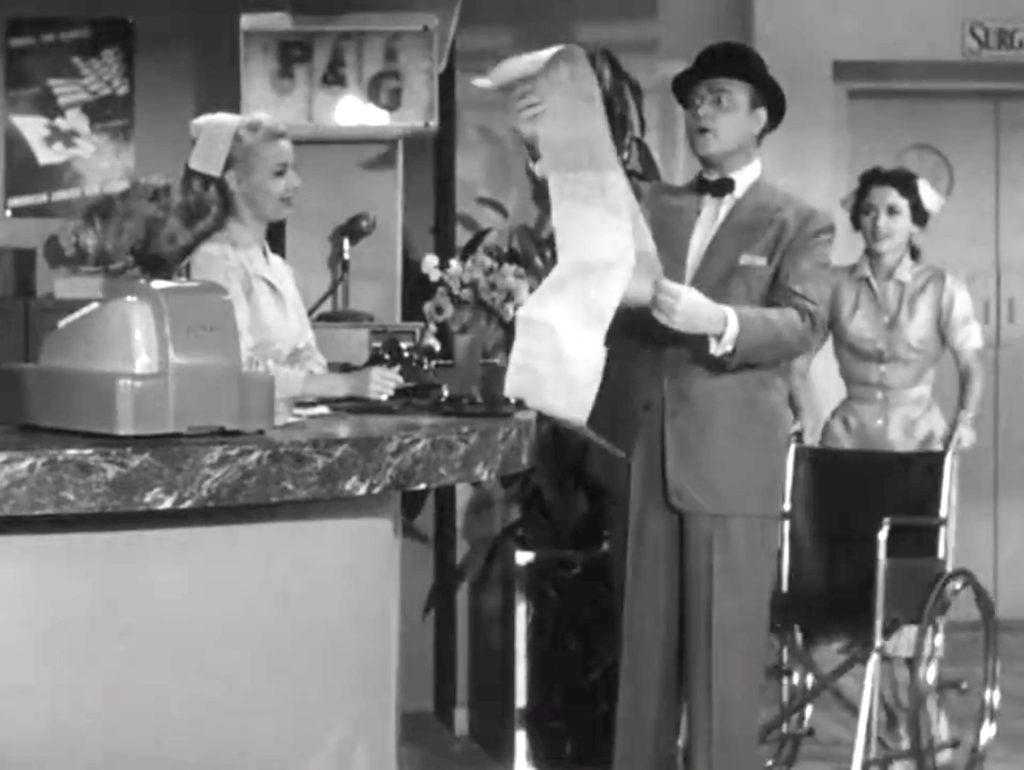 Ambulance Driver
Willie Lump Lump takes poor patient Ned Glass on a wild ride through the LA streets to the hospital.
Ambulance Driver is a hilarious skit, as drunken Willy LumpLump drives the ambulance to the hospital. At 80 miles an hour! And, he keeps running from the cab to the back of the ambulance to pick on his poor patient!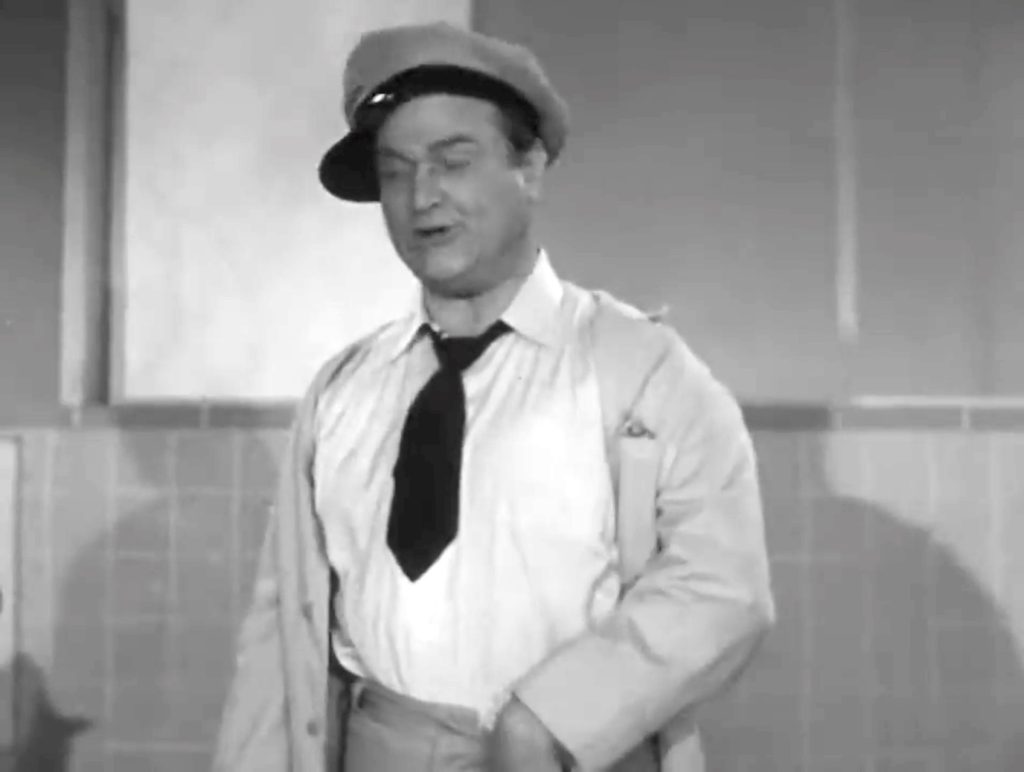 Inside, the ambulance, Willy tries to "comfort" his patient. And then tries to cure him — where'd he get is medical degree? Voodoo U, of course! And there a lot of slapstick, including the well-used seltzer bottle.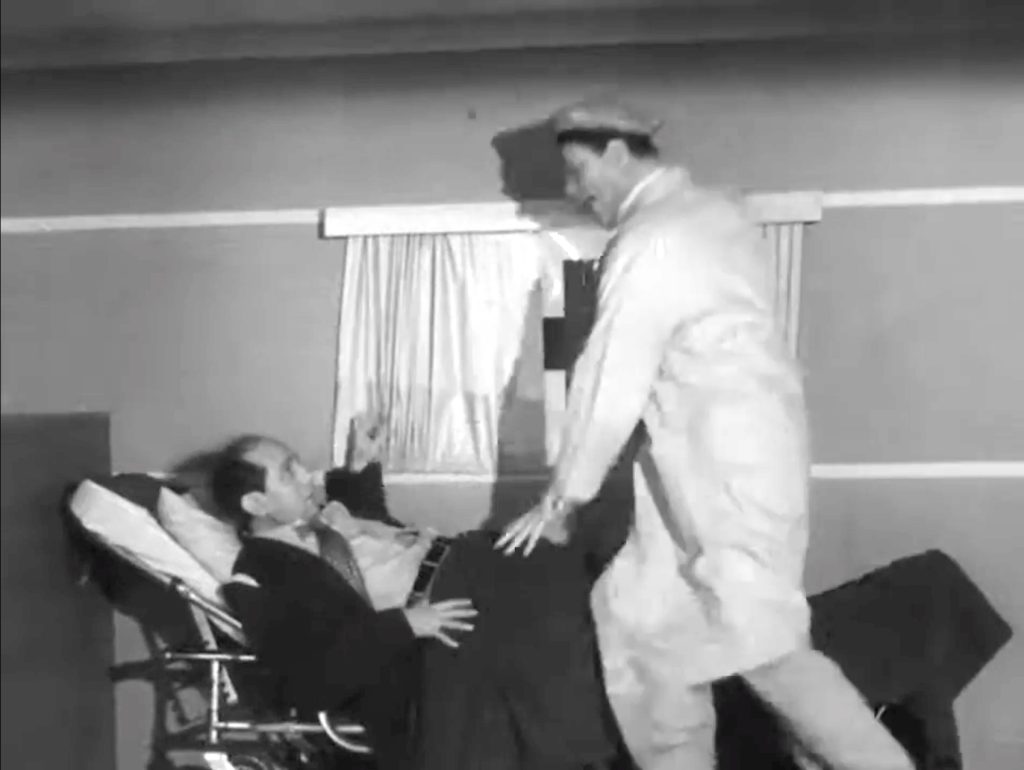 And then things get weird! Lucy Knoch shows up to sells cigars & cigarettes, Willy LumpLump has a minor collision with a meat truck …. Poor Ned Glass! And it finally ends with a serious collision with the Good Humor truck! "Why does everything have to happen to me? No Tutti-Frutti!"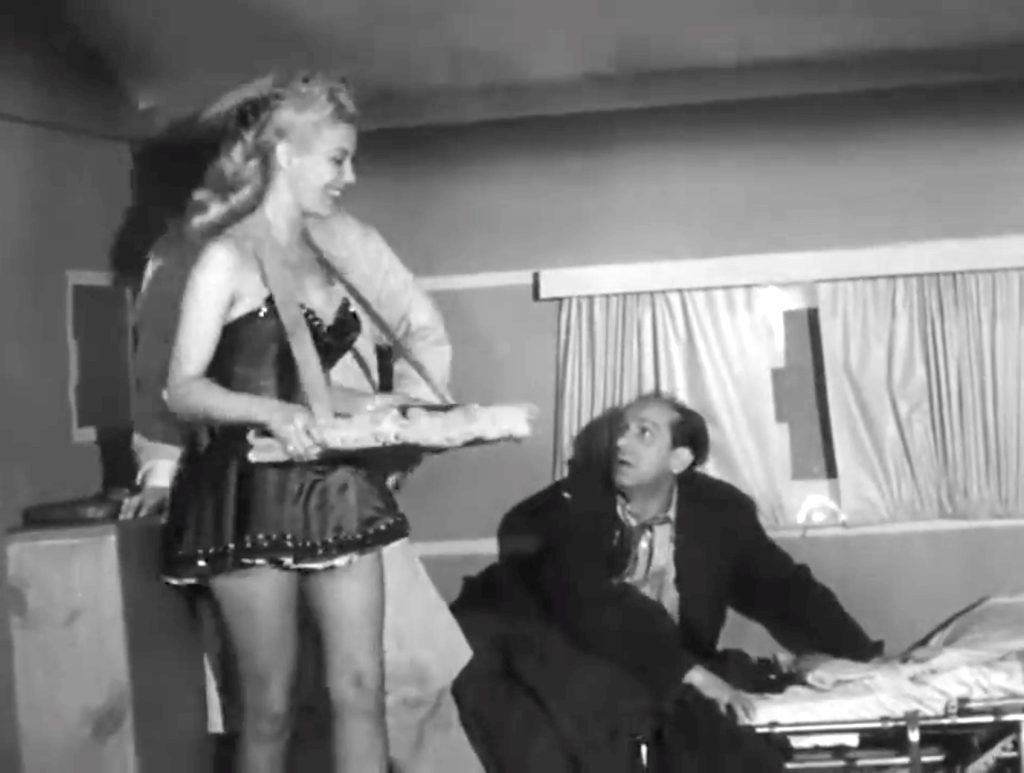 Songs
"Don't Say Hello" – sung by Andy and Della Russell. A very funny song, by the way.
Cast of characters
Red Skelton … Self – Host / Willie Lump Lump
David Rose and His Orchestra … Themselves
Ned Glass (Charade; West Side Story) … Ambulance Patient-Ambulance Skit
Lucille Knox (Executive Suite) … Blonde Nurse-Hospital Sketch / Cigarette Girl-Ambulance Skit
Bob LeMond … Announcer
Edmund Penney … Ambulance Driver at Desk-Ambulance Sketch (as Ed Penney)
Gabrielle Rossillon (The Disorderly Orderly) … Brunette Nurse With Wheelchair-Hospital Sketch
Andy Russell (Copacabana) … Self – Vocalist
Della Russell … Self – Vocalist
Bob Warren … Police Officer-Musical Performance
Jokes
Ambulance Driver #2: Why don't you buy a belt?
Willy Lump Lump: Why should I support my pants? They never did anything for me!
Willy Lump Lump: [trying to drink coffee out of a paper cup with no bottom] Well, you all — I say "you all" 'cause that's a Dixie cup.