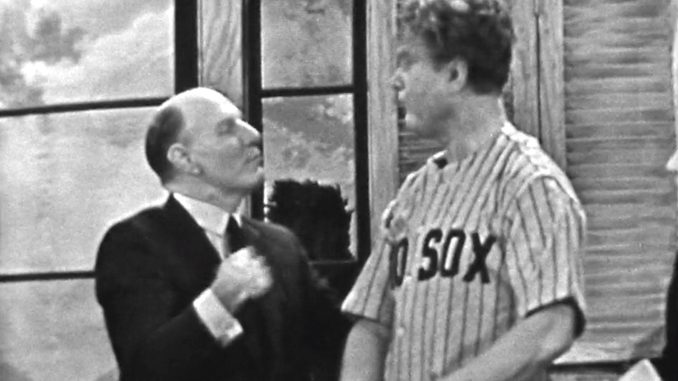 The first program of Red's fourth season is broadcast from New York City. The Redettes open the program with "Come On, Get Happy." After his monologue, Red introduces a new performer named Diahann Carroll in one of her earliest TV appearances, promoting her movie "Carmen Jones".
Monologue
It's Indian Summer here in New York …. That means it's warm if your an Indian.
That's what I ike about New York, men are men and women are women! In California, it's so smoggy you have to guess …
My wife's not feeling too well — she's lost her appetite. If anybody finds it, please return it, because I don't think you can afford it!
Two seagulls are flying over, one of 'em says, "Heathcliffe?" He answers, "Yes, Gertrude?" She says, "Have you heard?" "Heard what?" "Arthur Godfrey got his pilots license back." "No!" "What's the matter, ain't you gonna fly?" "Not me, I look too much like a tower."
Red does a sketch of a young boy talking to his pastor. Red plays both parts, switching costume quickly and comedically.
Little Boy: Is it true we came from dust?
Pastor: Yes, we came from dust.
Little Boy: Is it true that when we die, we go back to dust?
Pastor: What?
Little Boy: Is it true that when we die we go back to dust?
Pastor: That's right.
Little Boy: Will you come to our house and look under the couch, 'cause somebody's either comin' or goin'.
Clem the Rookie
In "Clem the Rookie", features New York Giants Manager Leo Durocher is interviewed by nationally syndicated columnist Earl Wilson about a sensational new rookie pitcher — Clem Kadiddlehopper.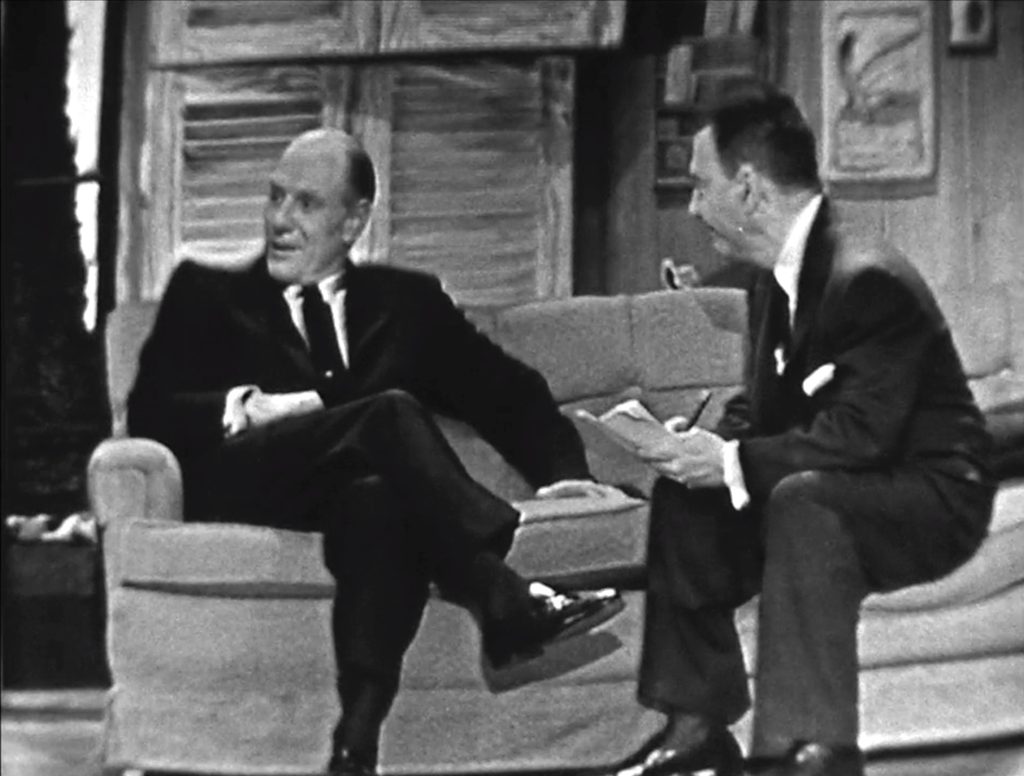 Of course I'm a ball player! When I was born, they took one look at me and said, "This kid's got three strikes against him."

Clem Kadiddlehopper
After comedically demonstrating — and failing — his wind up and slide, Leo Durocher takes Clem to the polo grounds to test him. "What're we gonna play, horses?"
Act II
At the polo grounds, Leo introduces Clem Kadiddlehopper to the catcher, who offers Clem a chew of tobacco. Hesitant at first, Clem accidentally swallows it! Then, he demonstrates his "nothing" ball, his slow ball — and blows the audition! But, Durocher wants to hire the prop man doing the wires on the baseball team!
Cast of characters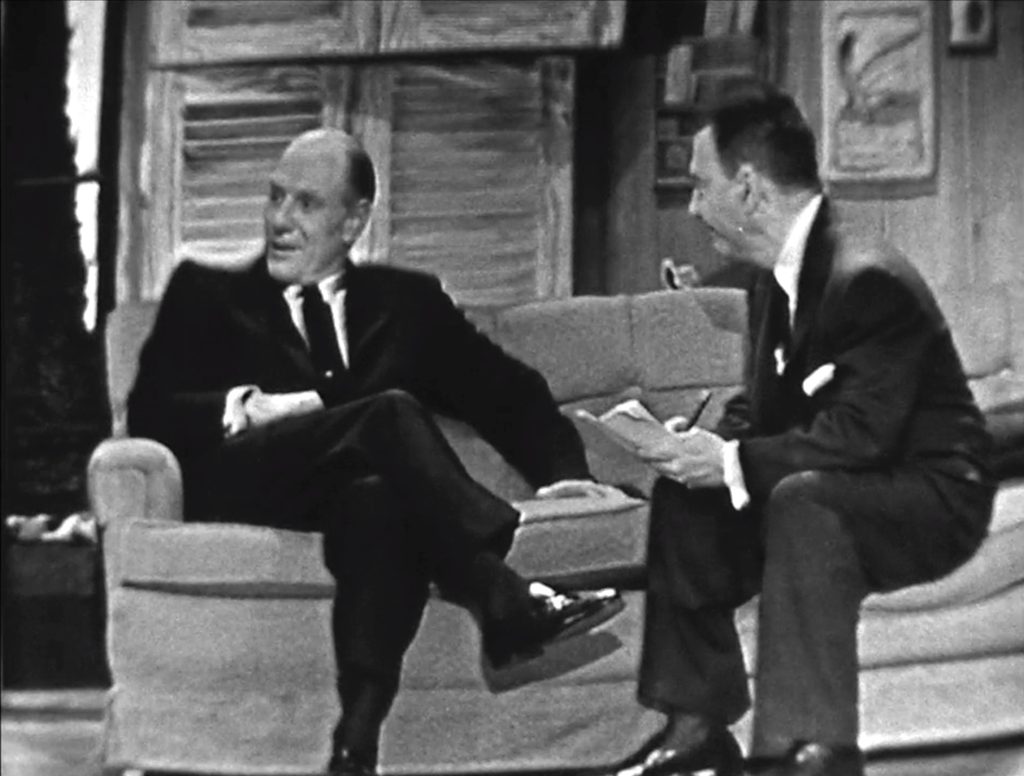 Songs
Get Happy

Written by Harold Arlen and Ted Koehler
Performed by The Redettes

Why Was I Born?

Written by Jerome Kern and Oscar Hammerstein II
Performed by Diahann Carroll

Love is Sweeping the Country

Written by George Gershwin and Ira Gershwin
Performed by Diahann Carroll