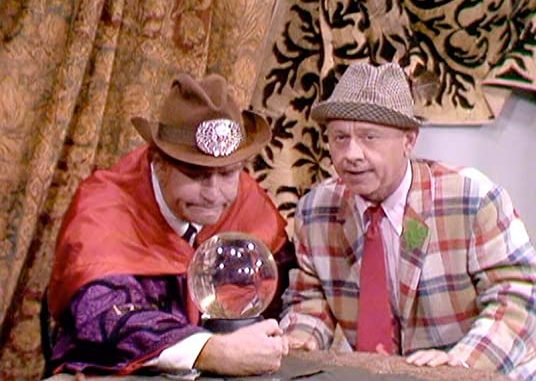 Eenie Meenie Minee Schmo – guests Mickey Rooney, Simon & Garfunkel – The Red Skelton Hour, season 16, originally aired September 20, 1966
In Eenie Meenie Minee Schmo, Mickey the Loser (Mickey Rooney) has a perpetual run of bad luck at the gambling tables. His luck gets worse as he seeks the advice of "the swami of Las Vegas" – Clem Kadiddlehopper!
Monologue | Eenie Meenie Minee Schmo | Songs | Silent Spot
Opening monologue
I just heard two of the stagehands talking. "Did you hear what happened to me last night? A guy robbed my house at 3 o'clock in the morning." And the other fella says, "Well, did he get anything?" "Yeah, the poor devil. He's in the hospital. My wife thought it was me!"
Cold
How those girls can stand it in those cold buildings with that air conditioning! They were so cold when I was there, they had to put on their long beads.
No kidding, that air conditioning is murder. One night, it was so cold, one twin bed got in with the other one!
A 32nd degree Mason went down four degrees.
Celebrity weddings
But wasn't it a wonderful summer, though, for romance, you know? I went to Sinatra's wedding. Yeah, it was kind of cute you know, the wedding, it was. They finally got her thumb out of her mouth long enough to get the ring on the finger.
Frank's having trouble with her already … she's teething.
Isn't that awful? Go to a guy's wedding, eat his cake, and then talk about his wife.
But everybody this summer got married, it seemed like. Frank Sinatra got married, Luci Bird Johnson got married. Zsa Zsa Gabor is the only one that stood pat.
And the guys that are getting married, the ages difference, you know. How about that Supreme Court justice, Douglas? Yeah. I got an idea she's gonna teach him justice.
Red Skelton jokes on weddings
Pantomime on teenagers combing their hair.
Eenie Meenie Minee Schmo – Act I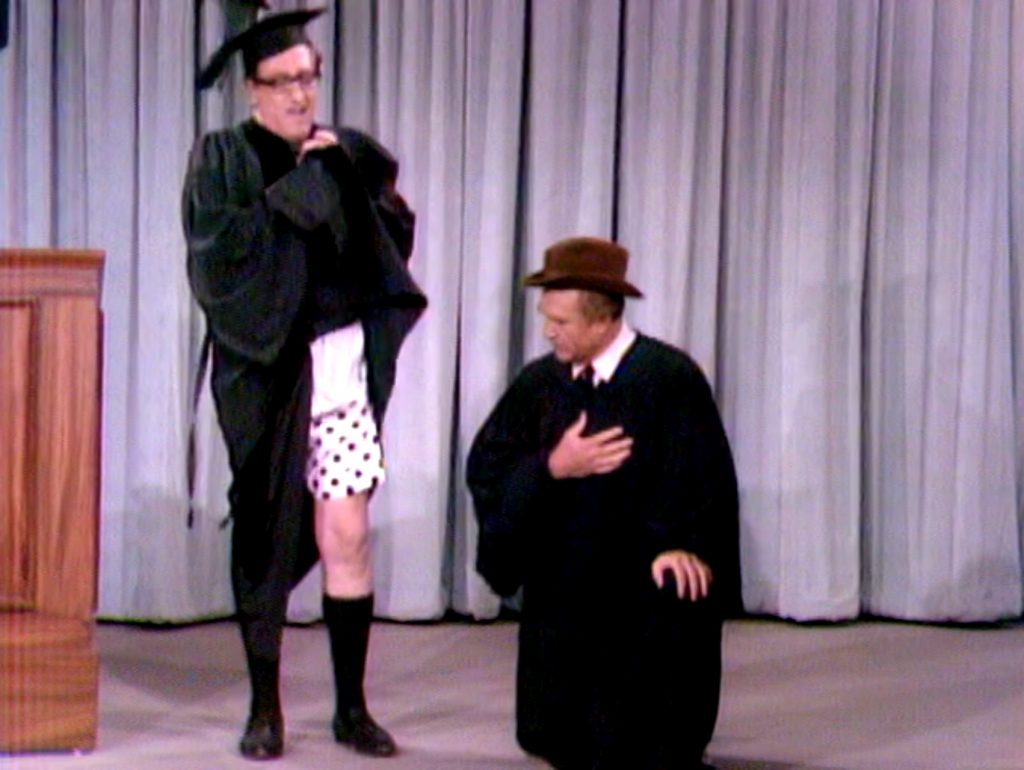 Clem Kadiddlehopper is graduating from Fortune Telling Tech — at the bottom of his class. Some funny audience participation as he thinks he sees "Aunt Millie" in the audience. Dean Henry Corden has a funny moment, when it's revealed he's not wearing pants under his gown. Clem receives his crystal ball. "The crystal ball will tell you where to go, and if it doesn't, I'll be glad to!" So, Clem's off to Las Vegas, where Mickey Rooney is performing. Also known as "Mickey the Loser" since he loses at every gambling game. He's told about Clem, "the swami of Las Vegas" with a cute visual joke about his five lucky rabbits feet.
Eenie Meenie Minee Schmo – Act II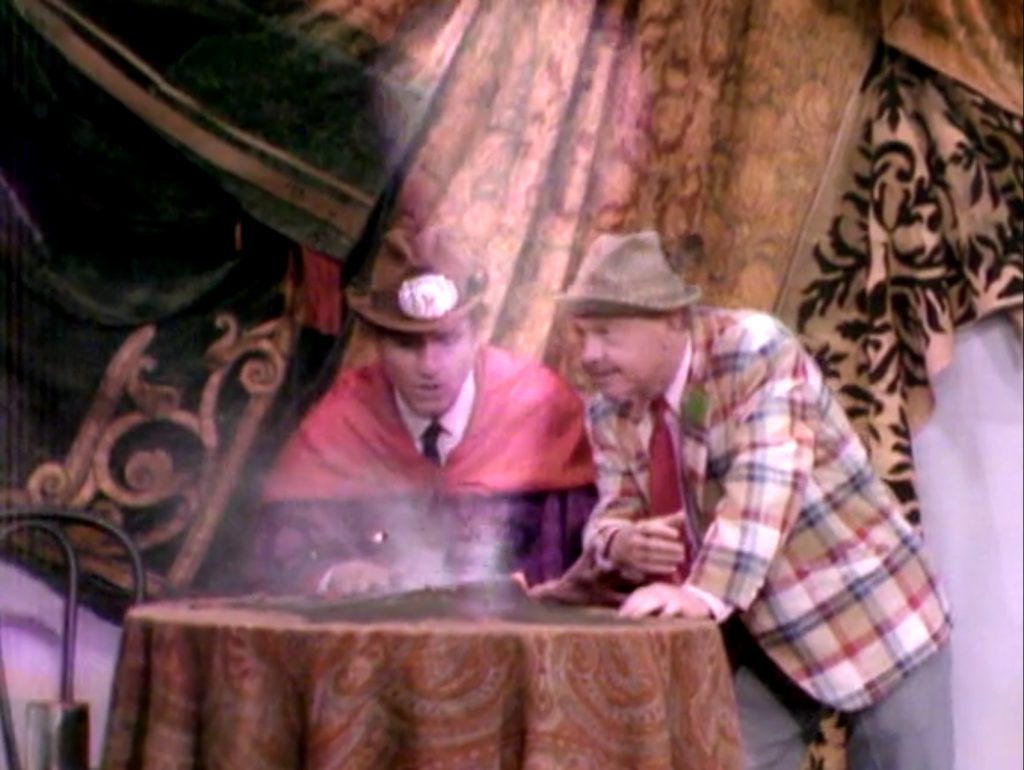 "Are you a good spiritualist?" "Medium." "Do you want your palm read?" "I told the waitress, this stuff isn't fit for a pig!" She replied, "Then don't eat it." Mickey arrives, and Clem jokes about his height. When Mickey destroys the crystal ball, he now faces the "Curse of the Kadiddlehopper". Wherever he goes, he'll see Clem Kadiddlehopper. And soon, at the gambling tables, the curse begins …
Eenie Meenie Minee Schmo – Act III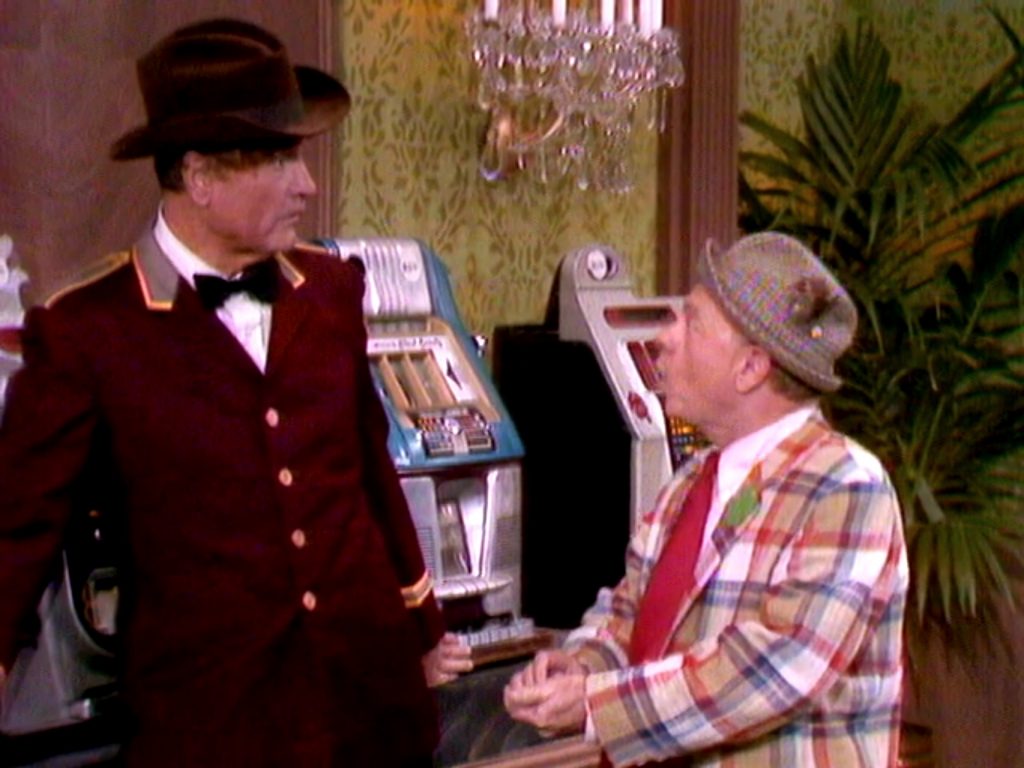 The Kadiddlehopper Curse continues at the slot machines, where Clem prevents him from playing his lucky machine. And then, after abusing a female customer, Clem hits the jackpot! Then, at the swimming pool, Mickey is making time with a lovely redhead. And the bartender is, of course, Clem. As is the manager. Then Mickey mistakenly goes into the women's room … where he's chased out by Clem in drag!
Songs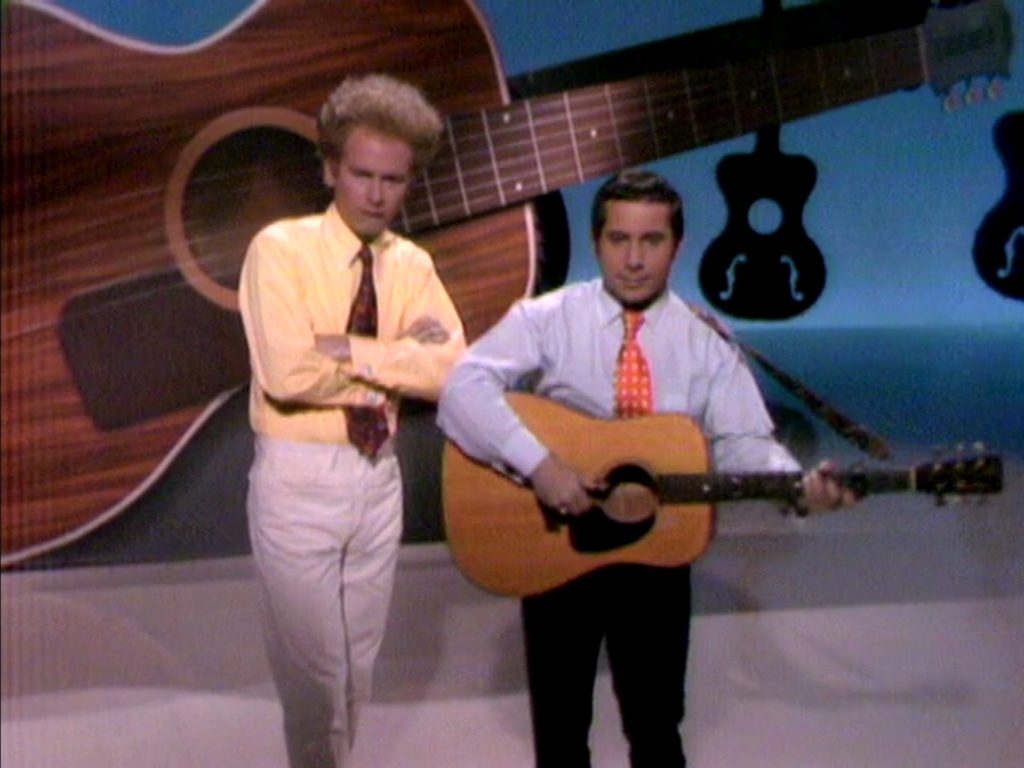 Simon and Garfunkel sing, 'I am a Rock' and 'The Dangling Conversation.'
The Alan Copeland Singers and Tom Hansen Dancers are featured in "I Hear Music" and "Lover."
The Silent Spot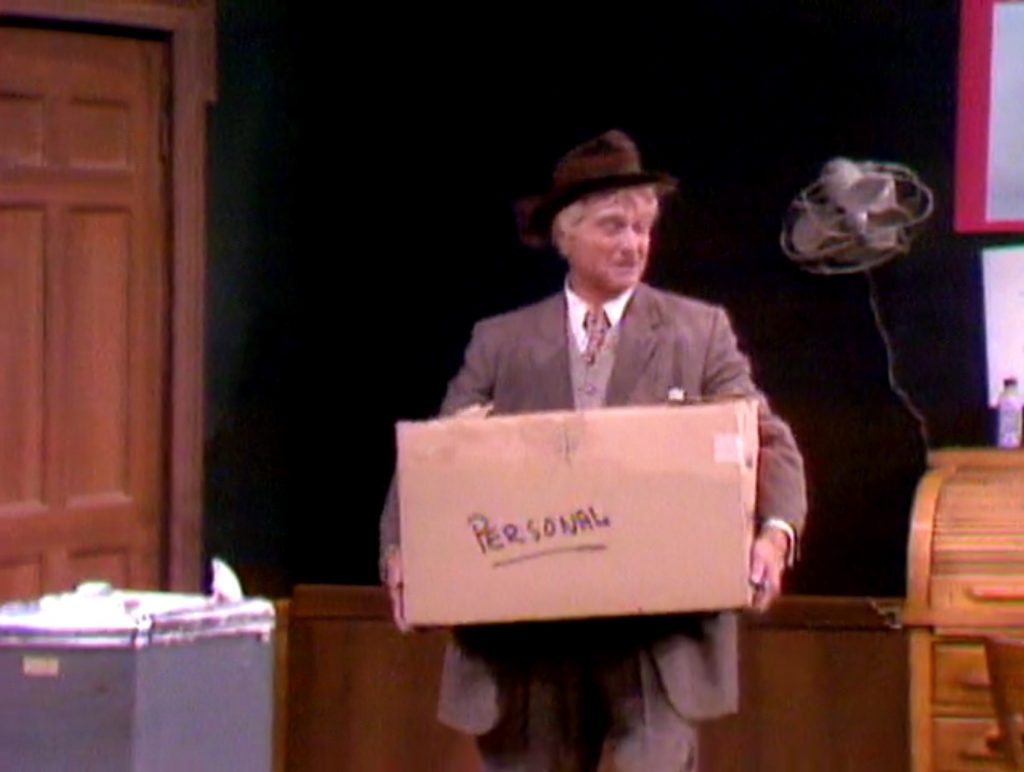 Red touchingly pantomiming a man's last day on the job after 60 years, and his difficulty in actually leaving. He plays his elderly Pops character. Various inanimate objects fight with him (water cooler, fan, etc). Auld Lang Syne plays wistfully in the background. At first, his fellow office workers pay him no mind, only to surprise him at the end with a going-away party. Which gets unintentionally spoiled. What's a little larceny among friends?