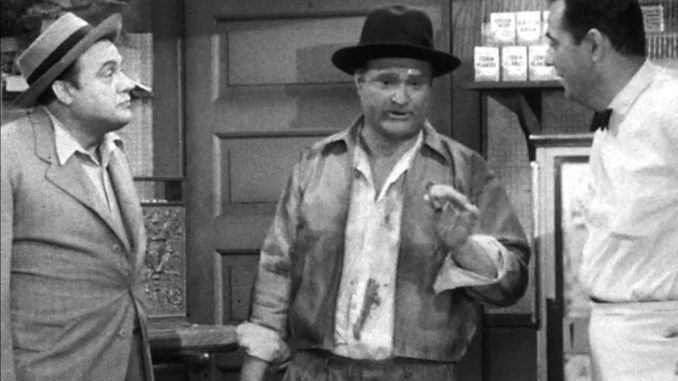 Help Wanted – The Red Skelton Show – a trio of VERY funny skits, with Red checking into a hotel, photographing a lovely model with Tide, then with a pal trying to steal a pie!
Hotel Skit
Instead of his traditional monologue, Red is in a hotel lobby, where bellboy Billy Barty has a message for him. And after a moment's joking, Red shows his supposed penny-pinching, by giving him a whole dime for the tip!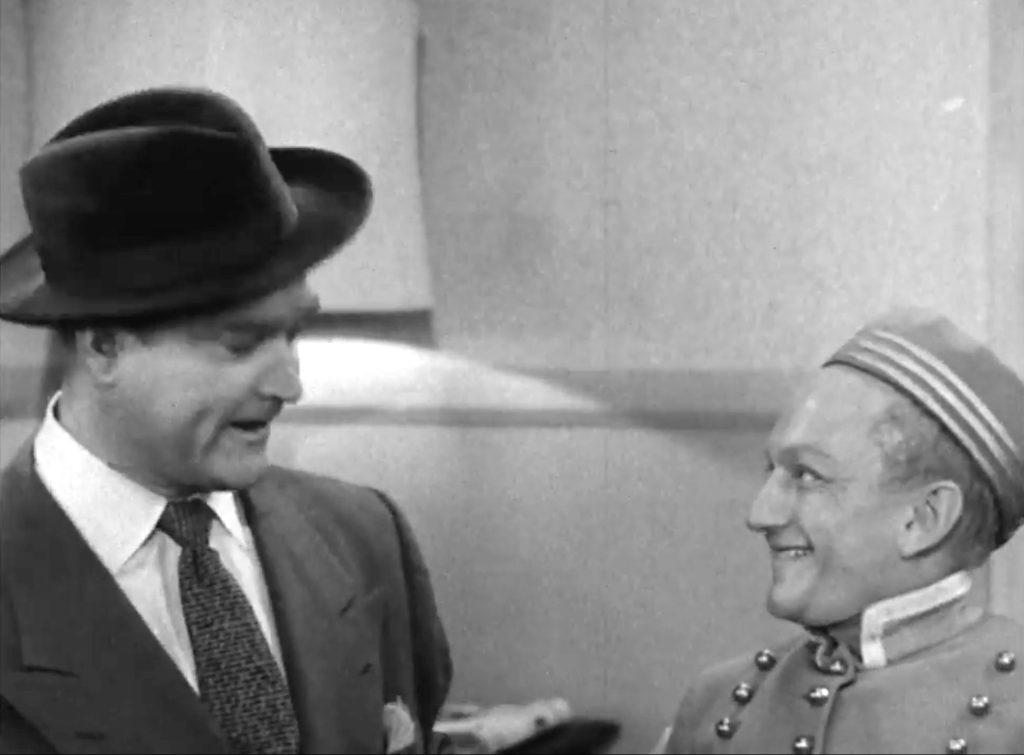 Billy Barty: I haven't got any change.
Red Skelton: I don't want any change, you can have it all.
Billy Barty: A whole dime? All for me?
And Billy backs out of the room nervously, as though he's going to be mugged for the dime!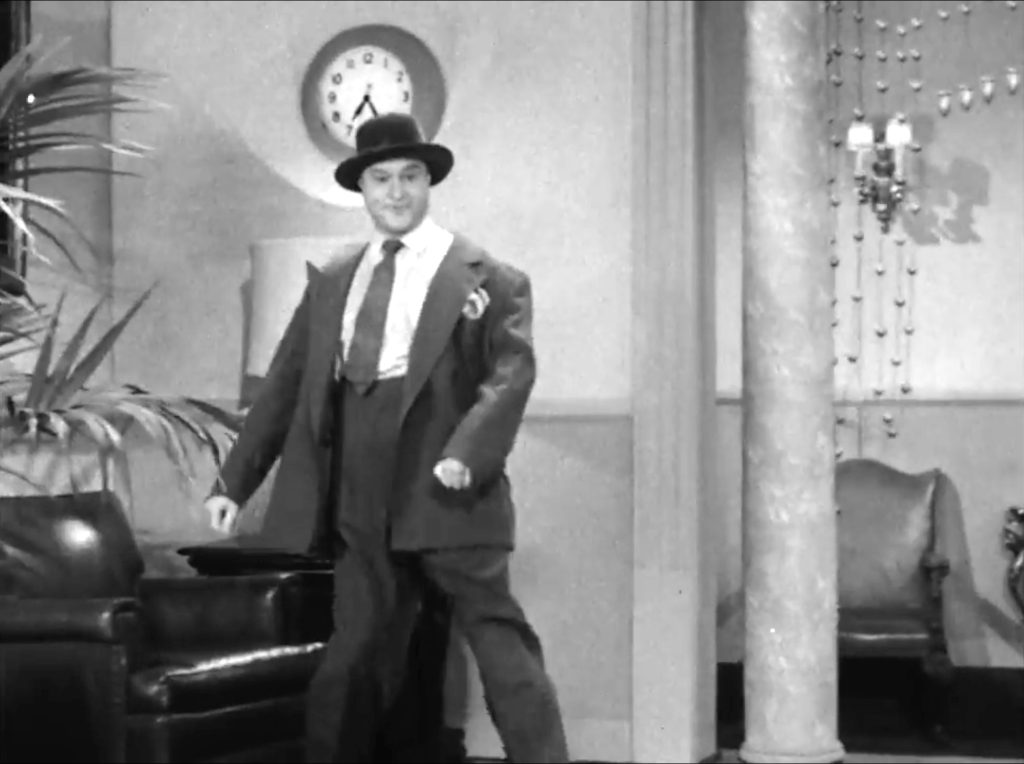 Then, Red impersonates people coming into a hotel. Finally, Lucy Knoch comes in, and Red and Lucy do some comedy, pretending to be a honeymoon couple checking in. Mr. & Mrs. John Smith!
Skelton Film Scrapbook – The Photographer
"The Photographer" is frankly the funniest of the sketches – it's hilarious! It's filled with tons of prop comedy, and very fast-paced. Photographer Revere (Red Skelton) is preparing for his model to arrive, to pose with Tide …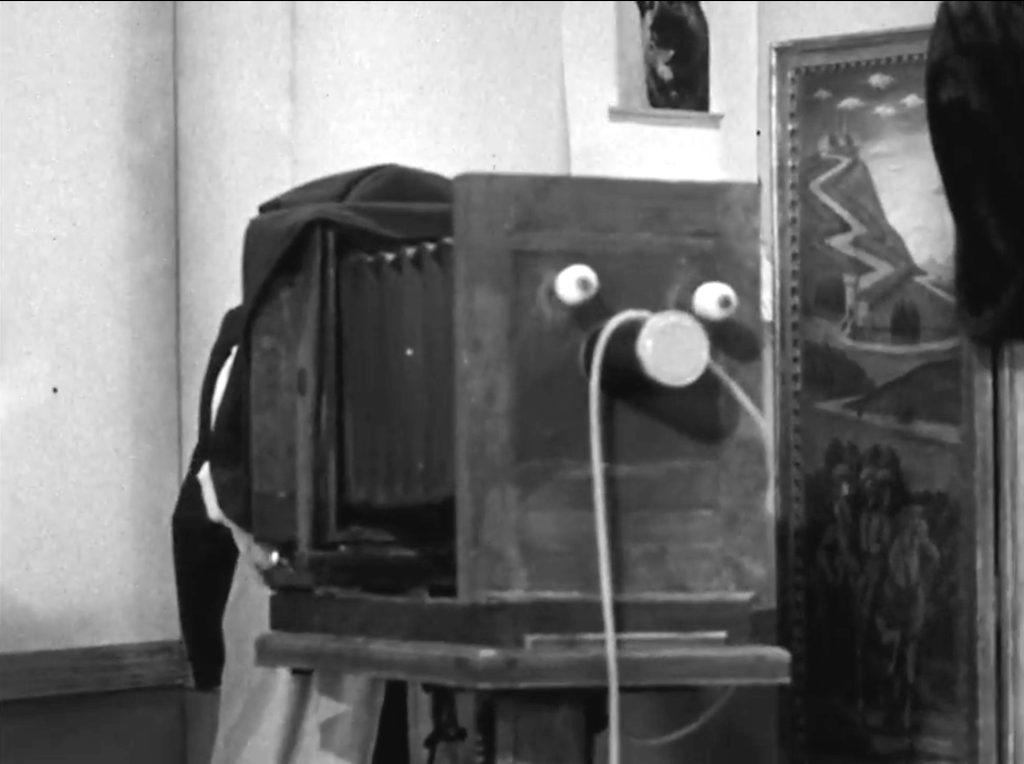 Skelton Film Scrapbook – Help Wanted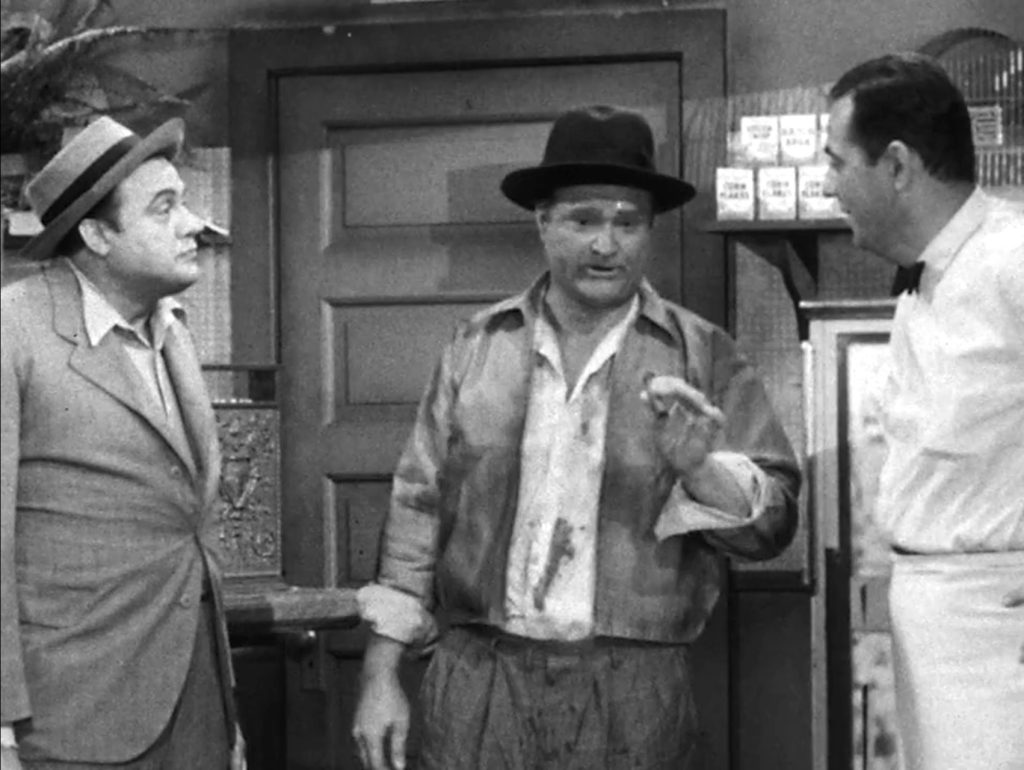 The title sketch, "Help Wanted", has Red and his pal Lenny looking for a paycheck. Not necessarily a job, mind you. But, they'll work if they have to. They go into a diner, and try to demonstrate their skills to the counterman. It quickly turns into Lenny shouting humorous orders for the kitchen — "Adam and Even on a raft, wreck 'em!" But, the counterman's just baked some fresh pies, and the pair helps themselves to one. Sitting at a table, hiding the pie underneath, the counterman's suspicious. "Show me your hand! The other one! No, both of them!" as they're passing the pie back and forth under the table. Until Red gives the pie to the counterman to hold! Ending the sketch in a gooey manner!
Cast of characters
Red Skelton (Whistling in the Dark; The Clown) … Self – Host / Revere the Photographer / Man Seeking Employment as Waiter-Help Wanted Skit / Gertrude and Heathcliffe
Jimmy Ames (Canon City) … Lenny-Help Wanted Sketch
Billy Barty (UHF; Willow) … Bellhop-Hotel Skit
David Rose and His Orchestra … Themselves
Lucy Knoch (Executive Suite) … Mrs. Smith-Hotel Sketch / Model-Photographer Skit
Bob LeMond … Announcer
Michael Ross (Attack of the 50 Foot Woman) … House Detective-Hotel Sketch / Counterman-Help Wanted Skit