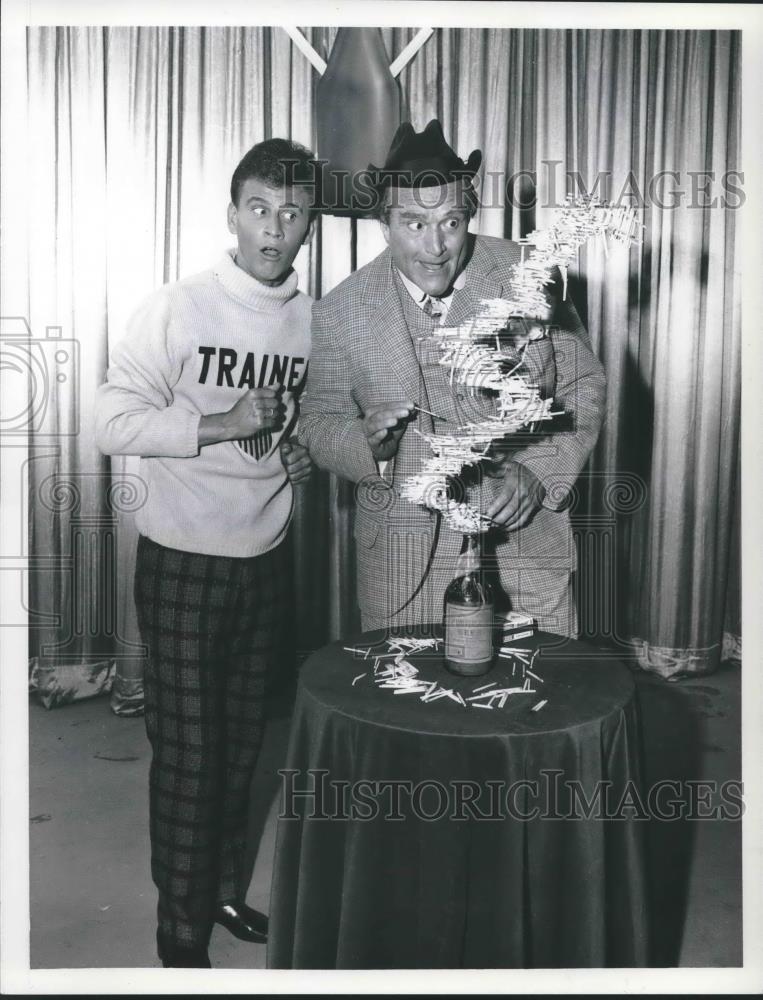 Loco Boy Makes Good (The Red Skelton Show, Season 15, episode 5) – aired October 12, 1965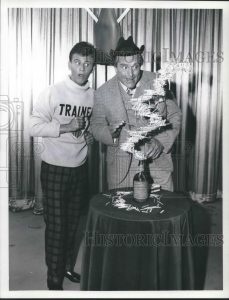 In Loco Boy Makes Good, Clem Kadiddlehopper has to fill in for the American Olympic team — for matchstick piling. Accompanied by his cousin Goody (Bobby Rydell).
Trivia
In The Silent Spot, Red mimes the role of an old down-on-his-luck prospector in the hot desert. A funny bit, where he has to contend with thirst, an obstinate cactus, bunnies, and a midget bandit!
Red Skelton's classic skit – The New Christy Minstrels performing comedy barbershop quartet numbers.
Skelton Film Scrapbook – Gay Paree with Lucille Knox
Funny quotes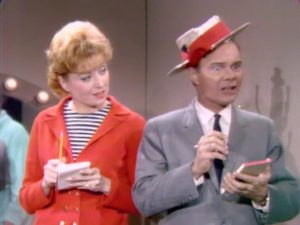 Reporter: I'm Brown from the Sun.
Clem Kadiddlehopper: [to the audience] It's on the cue card, folks … [to the reporter] You look green from the smog!
Cousin Goody: Clem, can't you read what's on his hat?
Clem Kadiddlehopper: [takes the man's hat, with the word 'Press'] If you insist! ["presses" his fist into the hat repeatedly, destroying it]
---
Cousin Goody: Clem, how do you know that your pet Mexican Jumping Bean's actually Mexican?
Clem Kadiddlehopper: Well, with a name like "Pedro", he's not Egyptian!
---
Songs
Bobby Rydell sings "Hello, Dolly."
Rydell and the New Christy Minstrels sing "Money to Burn" and "There's a Minstrel Show Tonight."