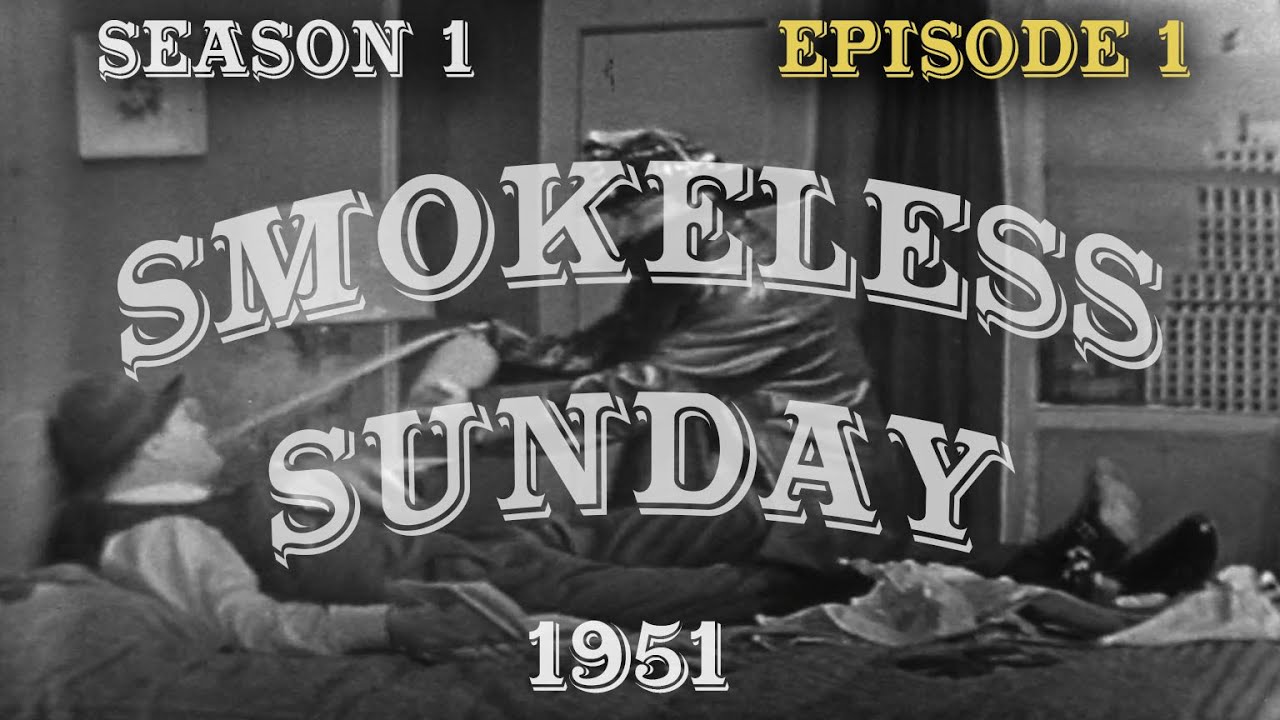 Smokeless Sunday – The Red Skelton Show, season 1, episode 4, originally aired October 21, 1951
Smokeless Sunday begins with Red Skelton playing checkers with a dog … and losing.
Next is Red's opening monologue, that leads into Cauliflower McPugg with his million dollar idea. Which involves a human fly climbing 100 feet on a ladder and jumping into a small cup of water. When the fly loses his nerve, Cauliflower takes his place … and regrets it.
Willie Lump-Lump appears in the skit "Smokeless Sunday". He verbally fights with his wife (Shirley Mitchell), complains about his mother-in-law, and his mooching brother-in-law (Gil Perkins). And desperately wants to smoke a cigar or cigarette, despite lying to his wife that he's quit. But he can't find any … So, he tries calling the drug store to deliver some, only to realize that he hasn't paid his phone bill for two years. He then tries to make one himself, but then can't light it. His brother-in-law rushes in, with his suit smoldering, warning that the house is on fire! And then a fireman rushes in to save Willie … only to find him smoking in bed!
The Taylor Maids then perform "That's the Man for Me".
Skelton's Film Scrapbook – The Execution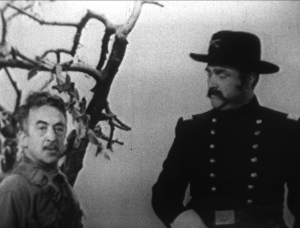 A funny, extended take from the Red Skelton film A Southern Yankee — that's actually a Tide commercial.
The clean blindfold will be back in a jiffy. "Hello, Jiffy!"
Painting sketch – another Tide commercial with Lucille Knoch
Artist Red is interacting with wealthy, older client. Referring to one of his painting for sale, Red says: "$5000 wouldn't buy that." She replies: "I'm one of the 5,000."
Red: I would like to paint you. Customer: I prefer the color I am.
Red: I'd paint you as a flower. What's a century flower look like?
Customer: I've only seen 35 summers. Red: It must have been those harsh winters that done it! The only way she'll see 35 again is on a speedometer.
[referring to model Lucille Knoch in a bathing suit] The kind of girl you could take home to mother … if you could trust father.
A very funny "educational" segment, The American Dance. Silent, hilariously funny, pantomime dance skit with Red and Mara Lynn performing to "Swanee River.
The episode ends with Red addressing the audience, thanking them and promising to not bring anything objectionable into their home. After all, his two children are watching as well. Before he can tell a final joke, he's grabbed by the ankles and dragged backwards through the curtain, ending the episode.