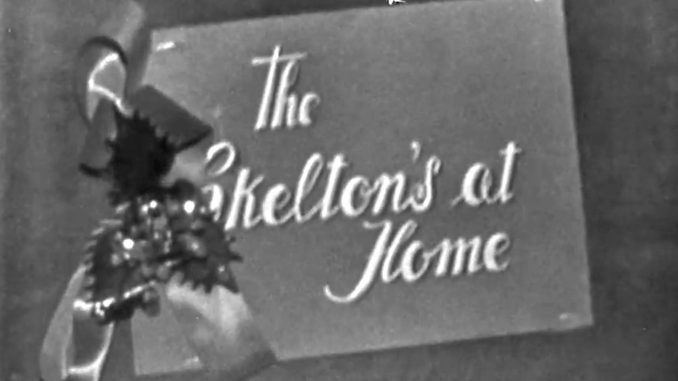 The Skeltons at Home, The Red Skelton Show season 1, originally aired December 23, 1951
The Skeltons at Home is a classic episode of The Red Skelton Show. Various of Red Skelton's most famous characters (including Clem Kadiddlehopper, Cauliflower McPugg, the inebriated Willie Lump-Lump, and the cowboy Deadeye) visit the Skelton family on Christmas Eve. They all interact with the Skelton's "maid", Shirley Mitchell. "Nice to meet you, Tiny Tim." It ends with a boy's choir singing Christmas carols and Red Skelton giving his Christmas wishes.
Cauliflower McPugg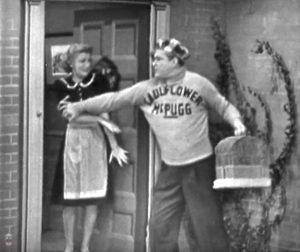 At the doorway, Cauliflower drops off his birdcage with his "pet canary". Of course, since he's always hearing the the bird, but never sees it … The birdcage is as empty as his head,
"Merry Christmas". "No, I married Betsy, she was the masked monster, you know, a wrestler."
"There's no fireplace in that gym!"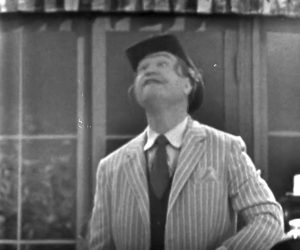 Shows off his Christmas present – a monogrammed fly swatter with a year's supply of flies.
"Aren't you Clem Kadiddlehopper, the village idiot?" "Village idiot? I could take care of the whole state!"
Does a pantomime of a half-wit playing with a feather.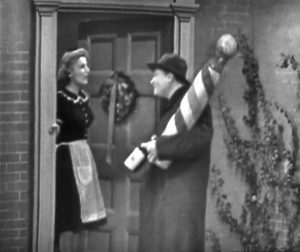 Brings a barber pole, thinking it's a candy cane for the kids.
Drops off a bottle of wine. "That's funny, it was full when I left the store."
"You just ruined a good joke. You're supposed to say, those snakes are imaginary, and I'm supposed to say, I've got news for you – so is the mongoose!"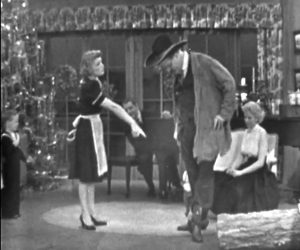 Arrives with the present of a "you all" (yule) log, and a Christmas wreath made out of money.
Deadeye's false mustache keeps trying to fall off, so Red plays with it. "I'd have been better off wearing spaghetti, I could've eaten that!"
The recurring joke of only wearing one spur, since if one side of the horse starts moving, the other will follow right along.
"I just dropped in to say 'adios', which in English is 'hasta la vista'.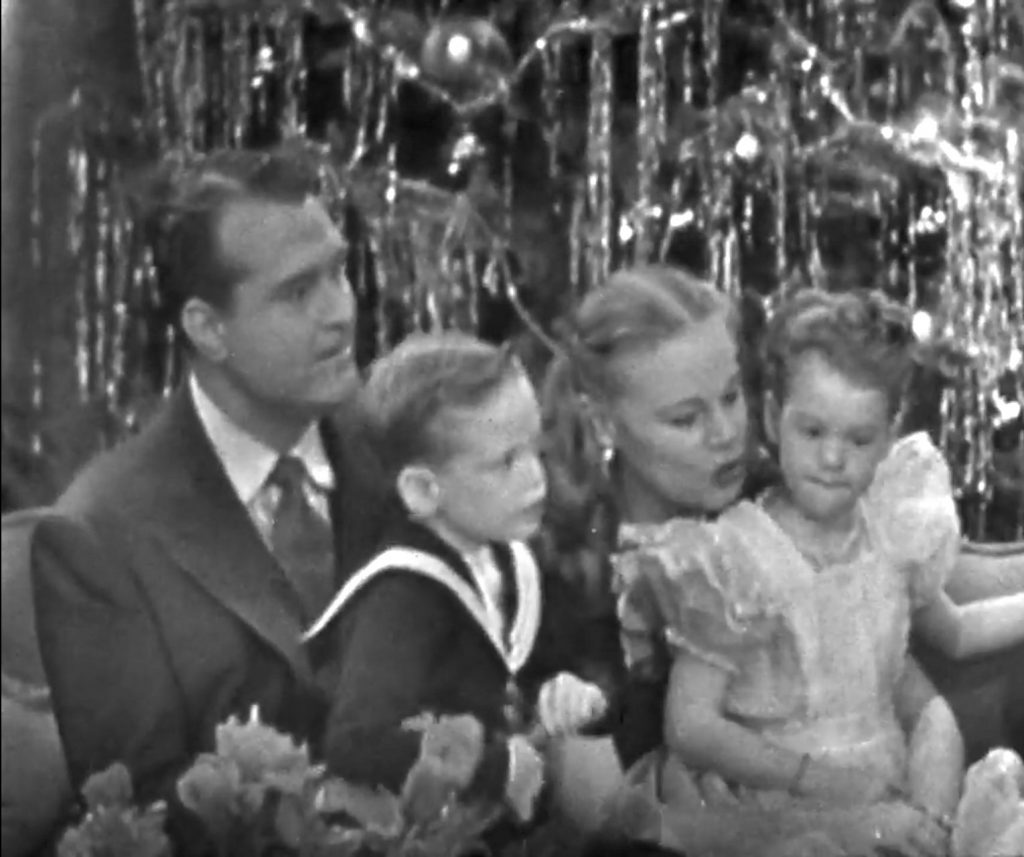 Trivia
During his opening monologue, Red thanks TV Guide for presenting him with a gold medal for Comedian of the Year.
When Red as Sheriff Deadeye mentions that he's "a real Texas Wanger", he's referring to a real-life incident. Hollywood producer Walter Wanger, who, on December 13, 1951, shot and wounded Hollywood agent Jennings Lang. Wanger accused Lang of having an affair with his wife, actress Joan Bennett. Lang survived the shooting; Wanger served a four month sentence, then returned to movie production. This episode aired on December 23, 1951, ten days after the incident.
Songs in The Skeltons at Home