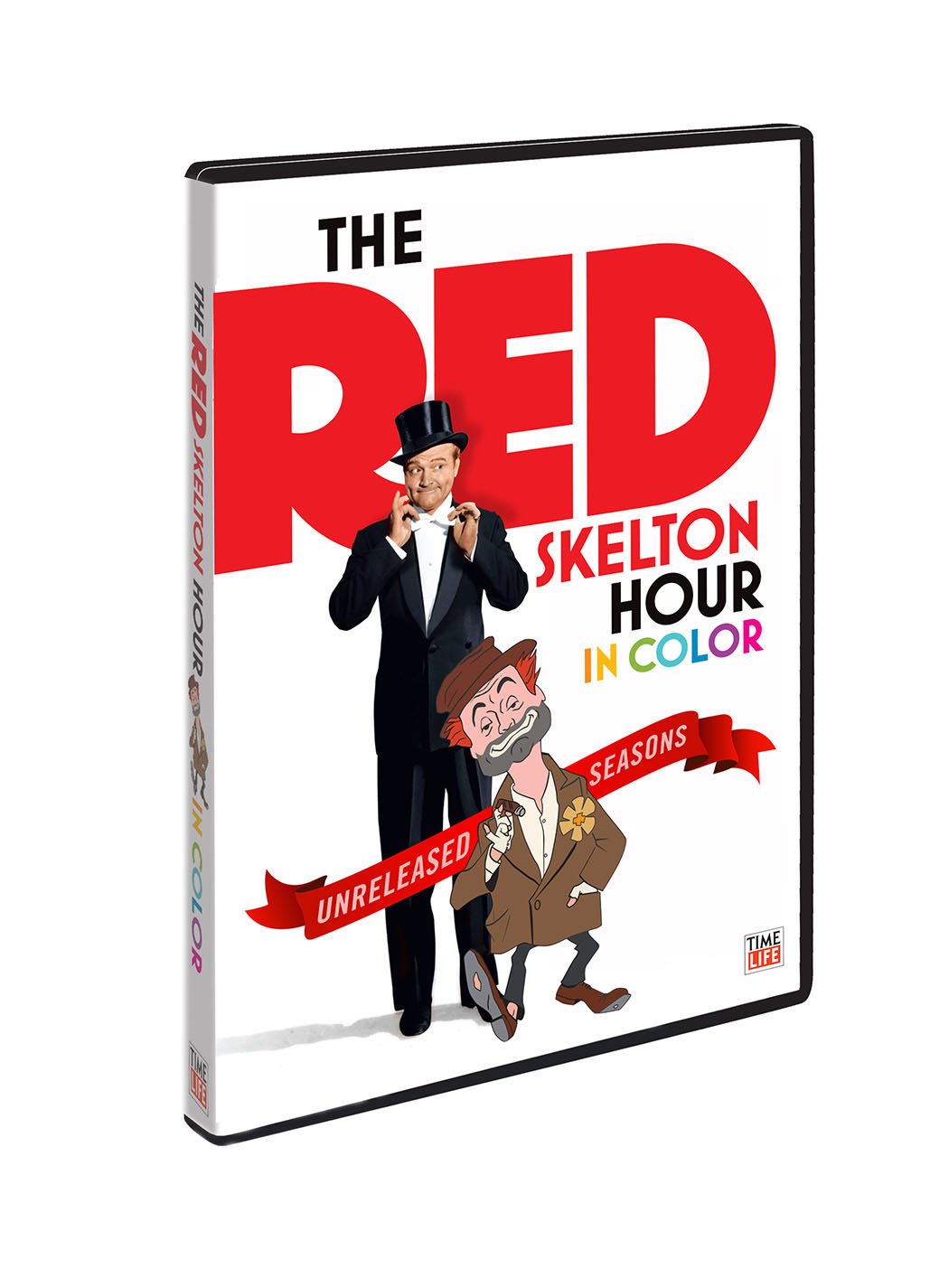 Editorial review of The Red Skelton Hour: In Color: Unreleased Seasons courtesy of Amazon.com
UNSEEN FOR MORE THAN 50 YEARS, SEE NEVER-BEFORE-RELEASED EPISODES FROM ONE OF TV'S MOST LEGENDARY AND LONGEST-RUNNING VARIETY SHOWS: THE RED SKELTON HOUR—IN COLOR
Finally, the unreleased seasons of the iconic Red Skelton Show are available for the first time! Sealed in a vault for over 50 years these are the "lost" episodes from Red's beloved television show. The vintage, unreleased episodes from America's clown prince feature Skelton and his hilarious recurring sketch characters like country bumpkin "Clem Kadiddlehopper," the lovable hobo "Freddie the Freeloader," "Sheriff Deadeye," and "George Appleby," plus guest stars galore.

SINGLE DVD:
Features 4 never-before-released episodes—In Color—as they originally aired on television.
Unseen for over 50 years!
Digitally re-mastered.
Each show features comedy skits, gags and vignettes starring Skelton along with guest performers.
Beloved sketches:

Freddie the Freeloader joining a love-in with hippie Tim Conway.
Sheriff Deadeye facing off with Rooster Cogburn (John Wayne).
Clem Kadiddlehopper being mistaken for a robot by mad scientists Boris Karloff and Vincent Price.
Milton Berle stars in a sketch about a torture-instrument salesman in the kingdom of Anesthesia.
In "The Silent Spot" Red mimes a man taking down a Christmas tree, a hungry man watching a restaurant customer dine, a jittery fellow upset by loud noises, and an Irish rogue in a sendup of The Quiet Man.
"The Olio Spot" is introduced, featuring Red and his guests performing classic vaudeville comedy routines.

Bonus material: Exclusive interviews with Bobby Rydell and Vicki Lawrence.
WHY BUY?
The unreleased seasons and episodes from his iconic series The Red Skelton Show are now available here for the first time!
Perfect viewing for the whole family—packed with hilarious, heartwarming humor.
Nearly 3 hours of fun!
You may have other Red Skelton collections, but you don't have these 4 episodes!