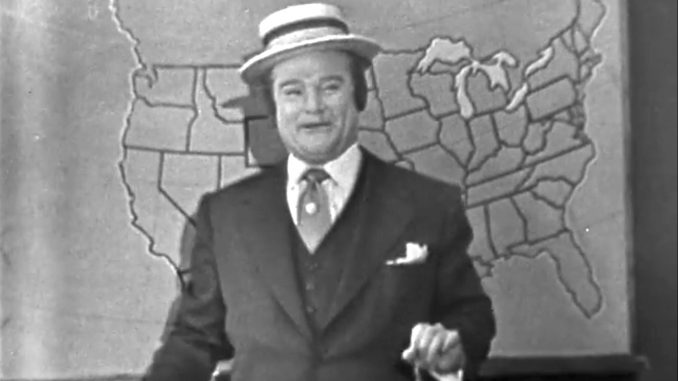 Weather jokes by Red Skelton, from his opening monologue on The Red Skelton Show
Weather
California
Do you know the difference between climate and weather in California? Climate is what brings the tourists out to California, and the weather is what drives them back!
The weather's been really cold. Down in Palm Springs it was so cold the other morning, I started to take the garbage out and it refused to go!
And when the wind blows down there, it's really murder. Then it comes from the South, that's when it's cold. And you can always tell a south wind, it goes "ooooo, you all!"
For a month, Georgia has been asking for one of those frozen food lockers, and I gave her one the other morning. It was the living room.
It was amazing how things get real cold when it's a bit chilly out here, especially spoons. The other day I put my spoon down in the breakfast cereal, and it's the first time I ever heard it go — snap, crackle, and whoops!
People