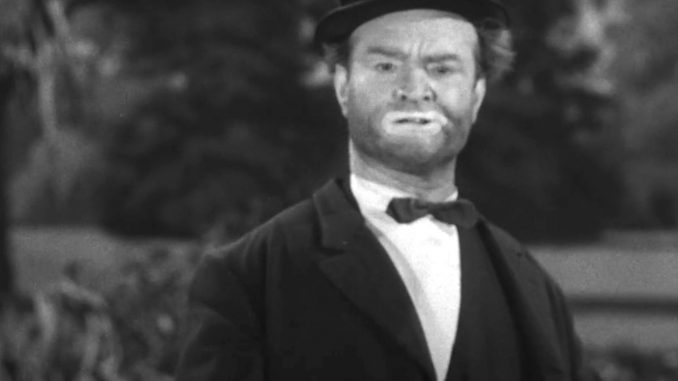 Racetrack jokes by Red Skelton – from The Red Skelton Hour episode, Love Is an Itch You Can't Scratch
I had a bad week. I went out to the Santa Anita racetrack. Santa Anita, that's the annex to Bank of America. Santa Anita: that's the place where the windows clean people. Tonight they're gonna have a love-in — you can kiss your money goodbye.
My wife was with me, Little Red, out at the track. And we're standing in front of the grandstand, she says, "Do you have a safety pin?" I says, "No," and they crowd yelled, "They're off!" …. And she fainted.
A guy says to me, "I'll give you a tip on a horse in the next race. This horse is gonna fly through the air!" I got news for ya. The only way that horse is gonna fly through the air, it's gonna be on an air mail stamp! [pause, then explains] You see, they take old horses, they make glue out of 'em …
With Dean Martin
I went out to the racetrack with 'ol Dean Martin. Dean Martin don't drink anything stronger than pop …. And his Pop will drink anything!
Ol' Dean says, "Take this and put it in this horse's bucket over there." Will it make him win the race? "Well, if it don't, he'll be the happiest horse crawling on the track!"
This one horse I bet on, he would have run the race if he hadn't kept looking over his shoulder to see if his plow was on straight.
A talking horse?
This horse starts talking to me. "Want to get even? It's about to rain. I run best in the rain." I asked, Are you a mudder? He says, "You kidding'? I'm not even dating!"
I never saw a talking horse before. He says, "I'm not a horse, I'm a jackass! Haven't you seen a talking jackass before?" Only in Washington D.C.!