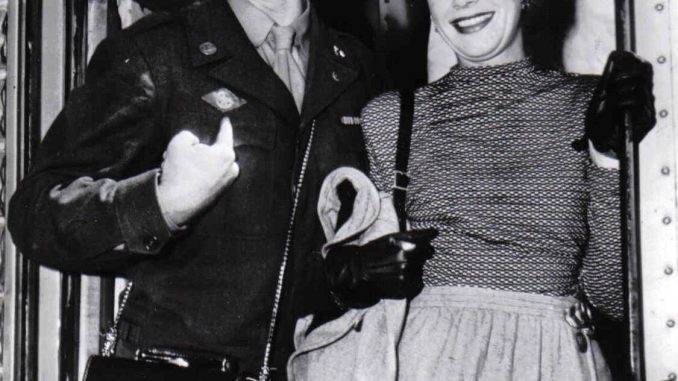 Hollywood, March 9 — (AP) Pfc. Richard (Red) Skelton, radio comedian who almost got married a year ago, made it today with 23-year-old Georgia Maureen Davis former photographer's model from Casper, Wyo. as his bride.
Last April the 31-year-old comedian and Muriel Morris, also a model, obtained a marriage license but never used it, and never explained why not. For Miss Davis, born in Glenwood Springs, Colo. it was a first marriage. Skelton was divorced here in 1943 by Mrs. Edna Skelton after 18 months of marriage. Edna is still his gag manager and business manager.
The comedian, on a 14-day furlough from the army, planned to enter a hospital tonight to have his tonsils removed.